Adelphi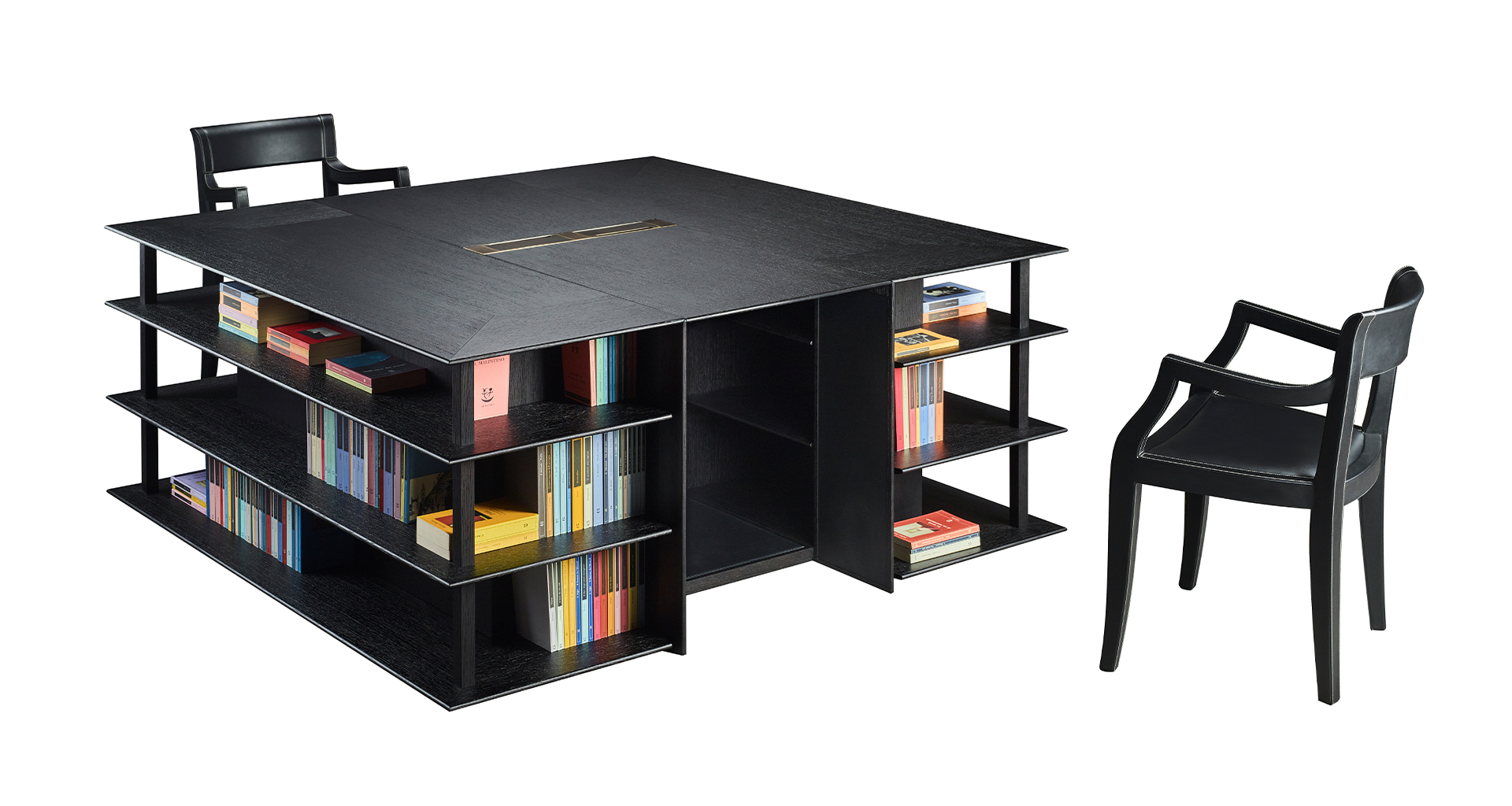 Adelphi, a writing desk with a double workspace, designed to perfectly store books published by Adelphi Edizioni. It was born from Romeo Sozzi's great passion for literature.
A perfect play of symmetries, with a concept that can give a symphonic sense to the whole, just like the signature book series of the publishing house.
The black-stained brushed oak finish, whose vein gives the piece materiality to the touch, particularly highlights the colors of the books inside.
In the central part of the desk, made accessible by a drop-down compartment, the most precious books can be placed and stored. The bronze and the leather inserts complete the design.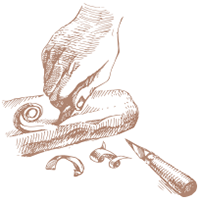 Craftmanship
As testimony to a legendary art, Promemoria pieces represent the highest expression of the purest Italian excellence. Craftsmen through ancient techniques and fine materials create an extraordinary symphony of traditions.
Products of the collection