Elle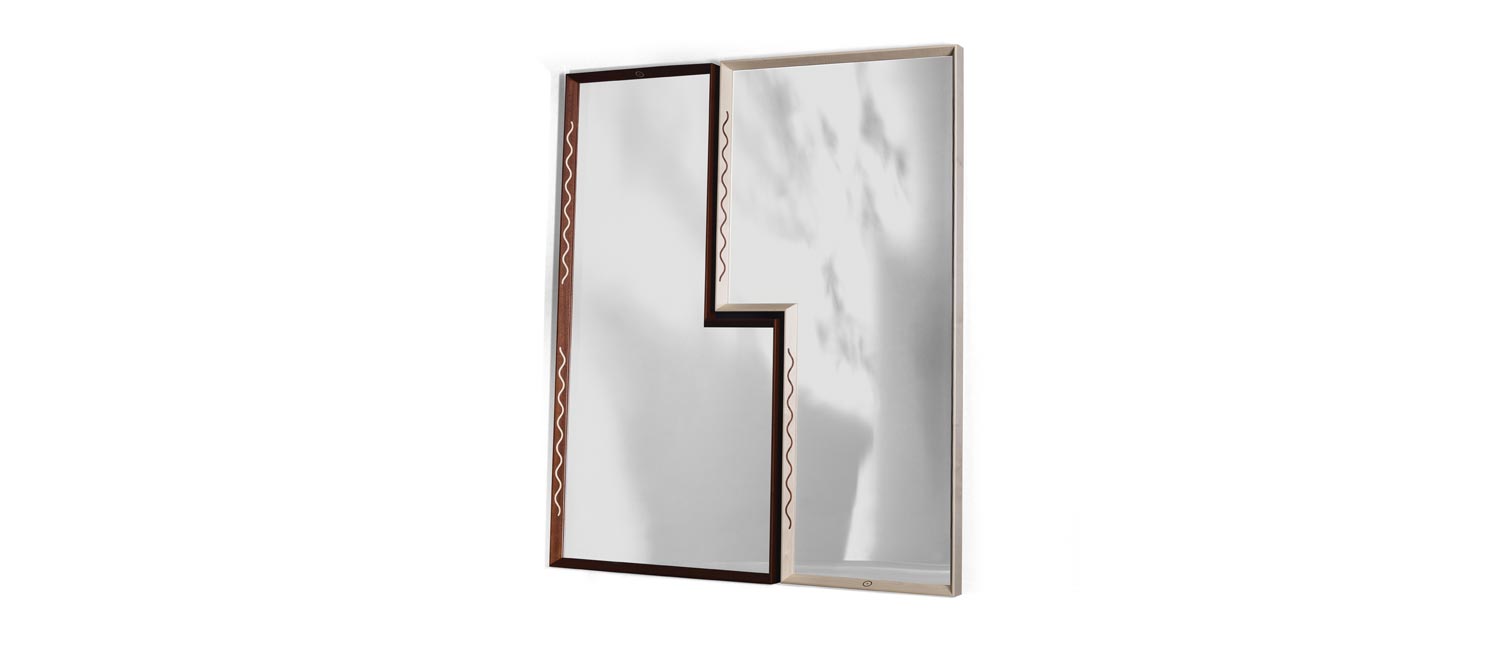 A palindrome name for a palindrome object.
Two L-shaped mirrors, leaning against the wall, fit into each other, becoming complementary and generating a harmonious and balanced composition. Even the combination of materials used presents two possible versions that are the reverse of each other: maple with mahogany wave inlays, or mahogany with maple wave inlays. Contrasting essences, in short, in an alchemic combination that plays on the contrast between negative and positive, and the attraction of complementary geometric shapes.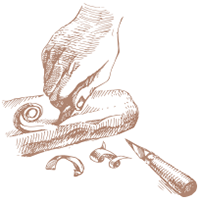 Craftmanship
As testimony to a legendary art, Promemoria pieces represent the highest expression of the purest Italian excellence. Craftsmen through ancient techniques and fine materials create an extraordinary symphony of traditions.
Products of the collection