Enigma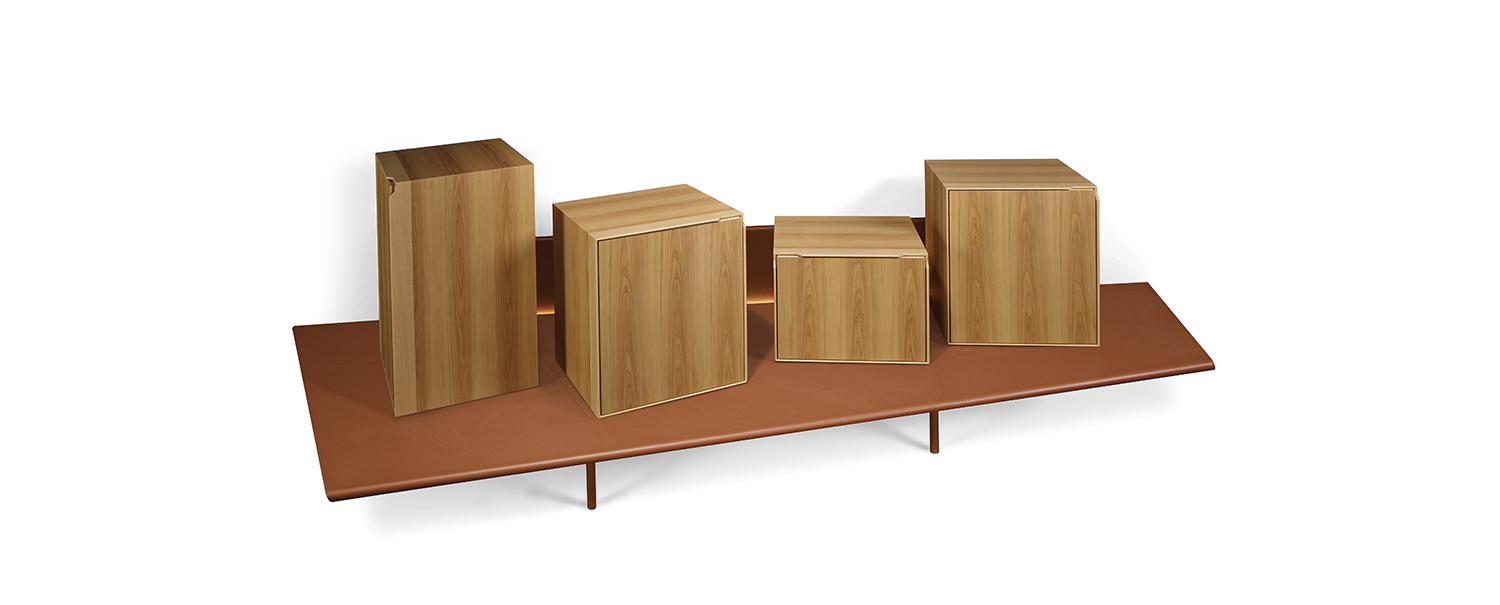 A piece of furniture that lends itself for an enigmatic use.
On a shelf-top in antiqued brass or covered in leather, Sozzi places wooden "architectures" in various different formats, which can be located on the top like a handful of dice or can be juxtaposed with each other in a linear way. When the doors are opened, the the backlit modules emanate a magical and mysterious light that invites you to store on its shelves precious artifacts. Then again, a linear light is also placed on the back of the shelf and "bathes" the containers, soaking the objects placed on them in a highly suggestive luministic atmosphere.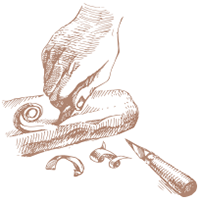 Craftmanship
As testimony to a legendary art, Promemoria pieces represent the highest expression of the purest Italian excellence. Craftsmen through ancient techniques and fine materials create an extraordinary symphony of traditions.
Products of the collection