Pier 50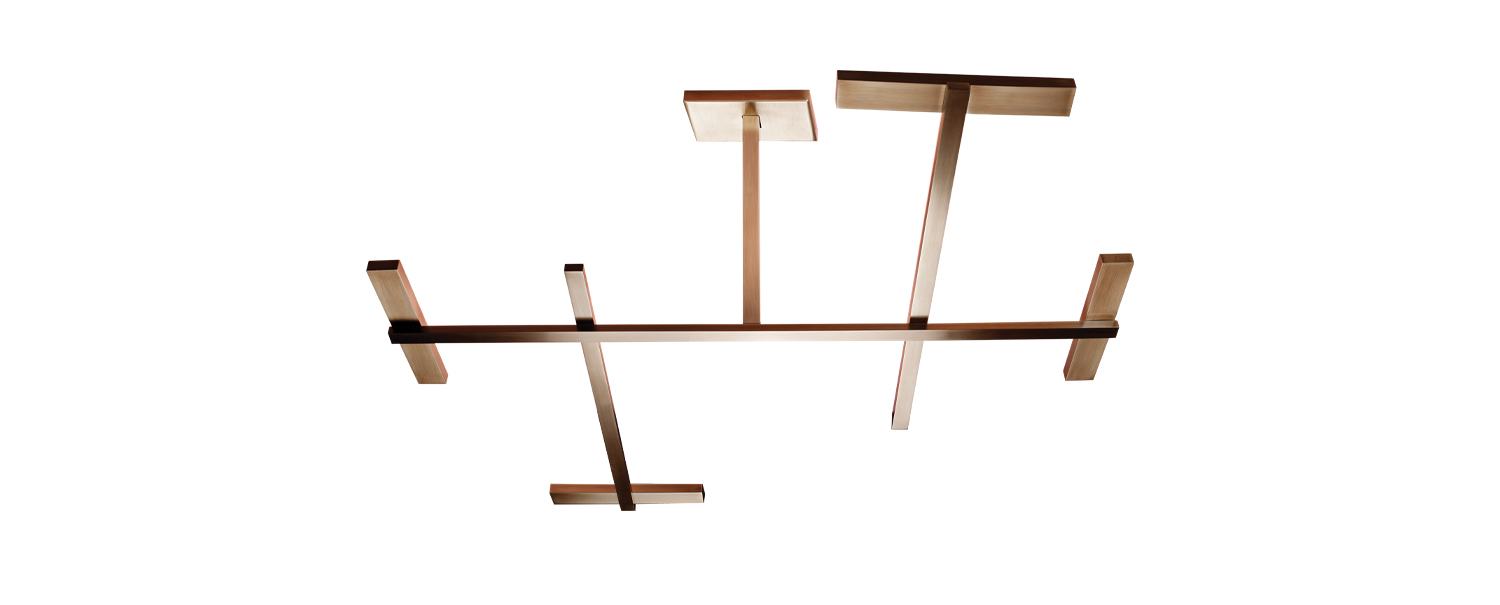 Always engaging in experimentation and research in the field of light design, Piero Castiglioni is more interested in proposing unprecedented experiences in his relationship with light, rather than in designing new forms for lighting fixtures. The Pier 50 lamp – inspired in its name and structure by the famous San Francisco Bay pier – falls perfectly within this approach.
The lamp is deconstructed into a grid of orthogonal joints, according to a design of rigorous geometries. At the extremities of the brass structure with bronze finishing are placed parallelepiped-shaped glass diffusers that project indirect light upwards, with the magical effect of light amplification.
The led light blown glass filtering produces a cosy, harmonious and enveloping atmosphere which creates a welcoming and relaxed environment.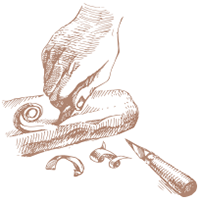 Craftmanship
As testimony to a legendary art, Promemoria pieces represent the highest expression of the purest Italian excellence. Craftsmen through ancient techniques and fine materials create an extraordinary symphony of traditions.
Products of the collection