Battista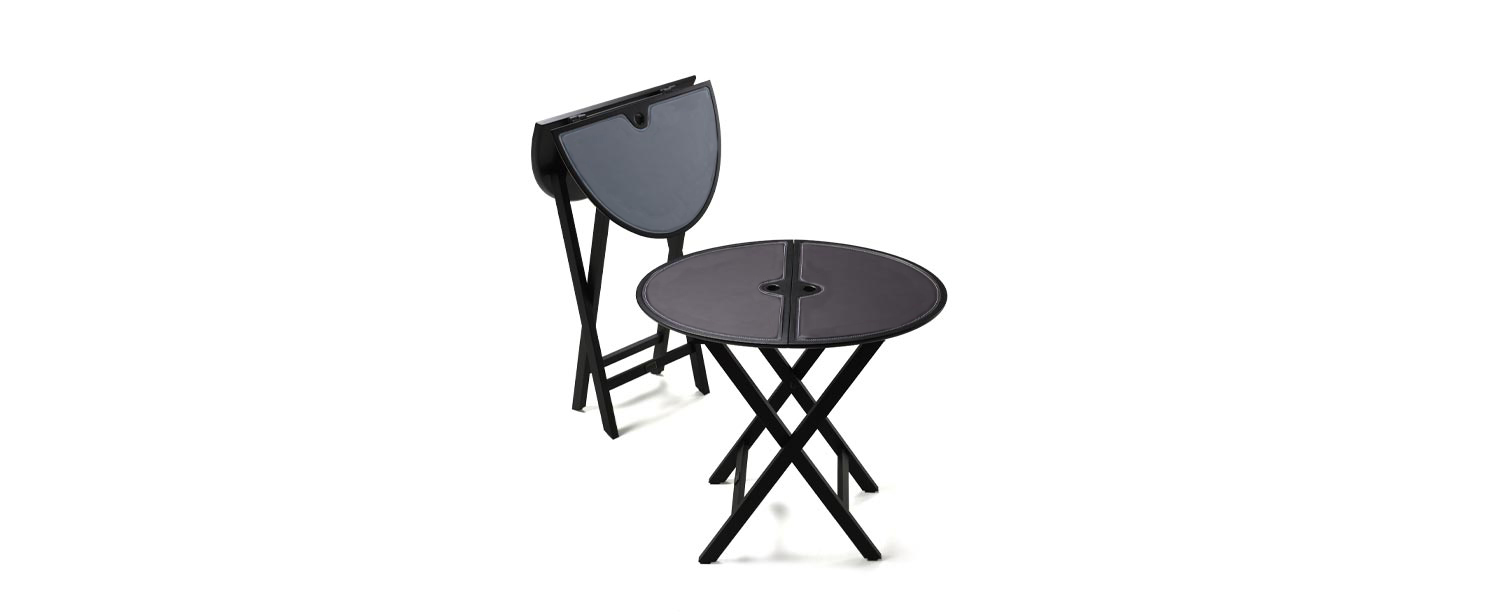 Battista is a folding service table in glossy/matt black wood or covered in leather, with a two-piece top and a special mechanism that makes it particularly practical.
Battista is small, it is there when needed, useful when necessary but then it disappears, becoming an histrionic and fun object.
The bestseller coffee table
Battista folding table is an iconic product of Promemoria. Created in 1978, before the foundation of Promemoria, Battista is the first piece of furniture designed by Romeo Sozzi in his local shop.
If the first versions of the table are now priceless collectibles, over the years it has known countless finishes and restyling.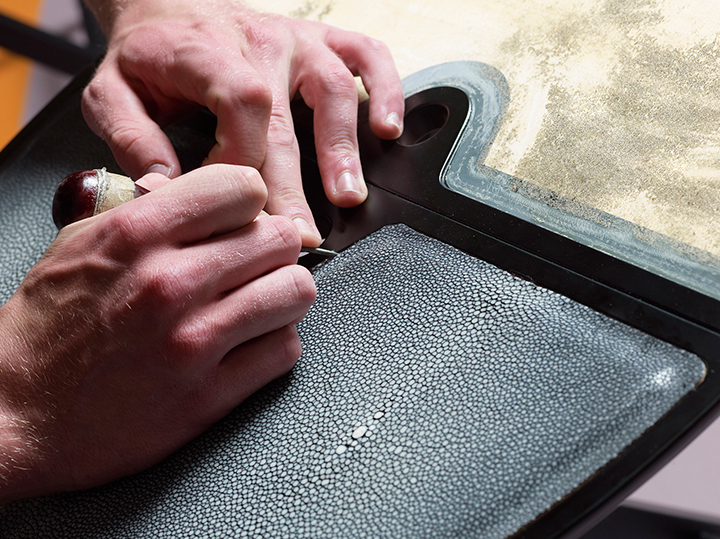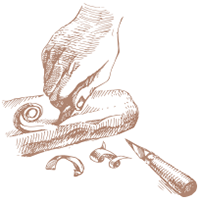 Craftmanship
As testimony to a legendary art, Promemoria pieces represent the highest expression of the purest Italian excellence. Craftsmen through ancient techniques and fine materials create an extraordinary symphony of traditions.