Promemoria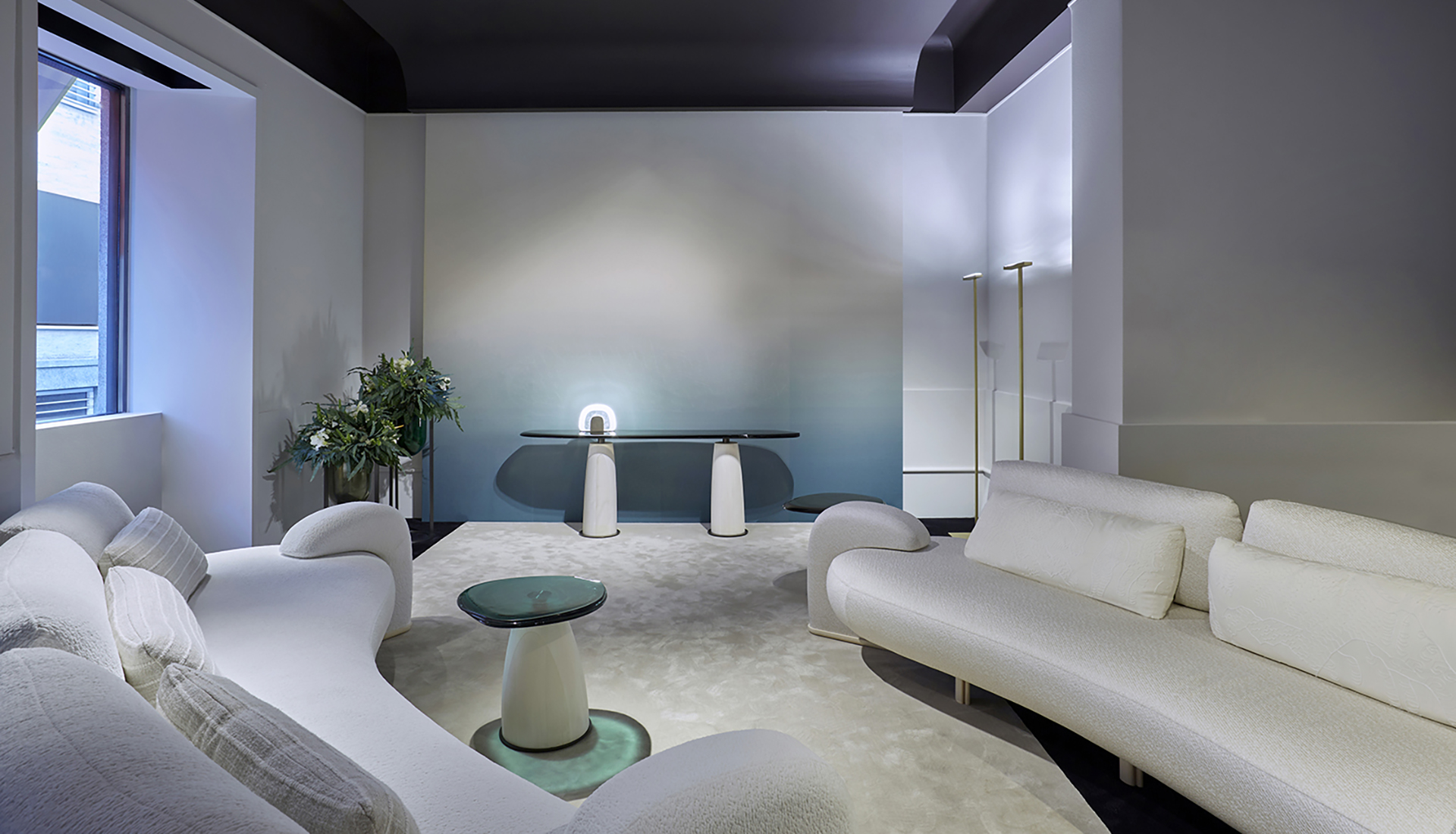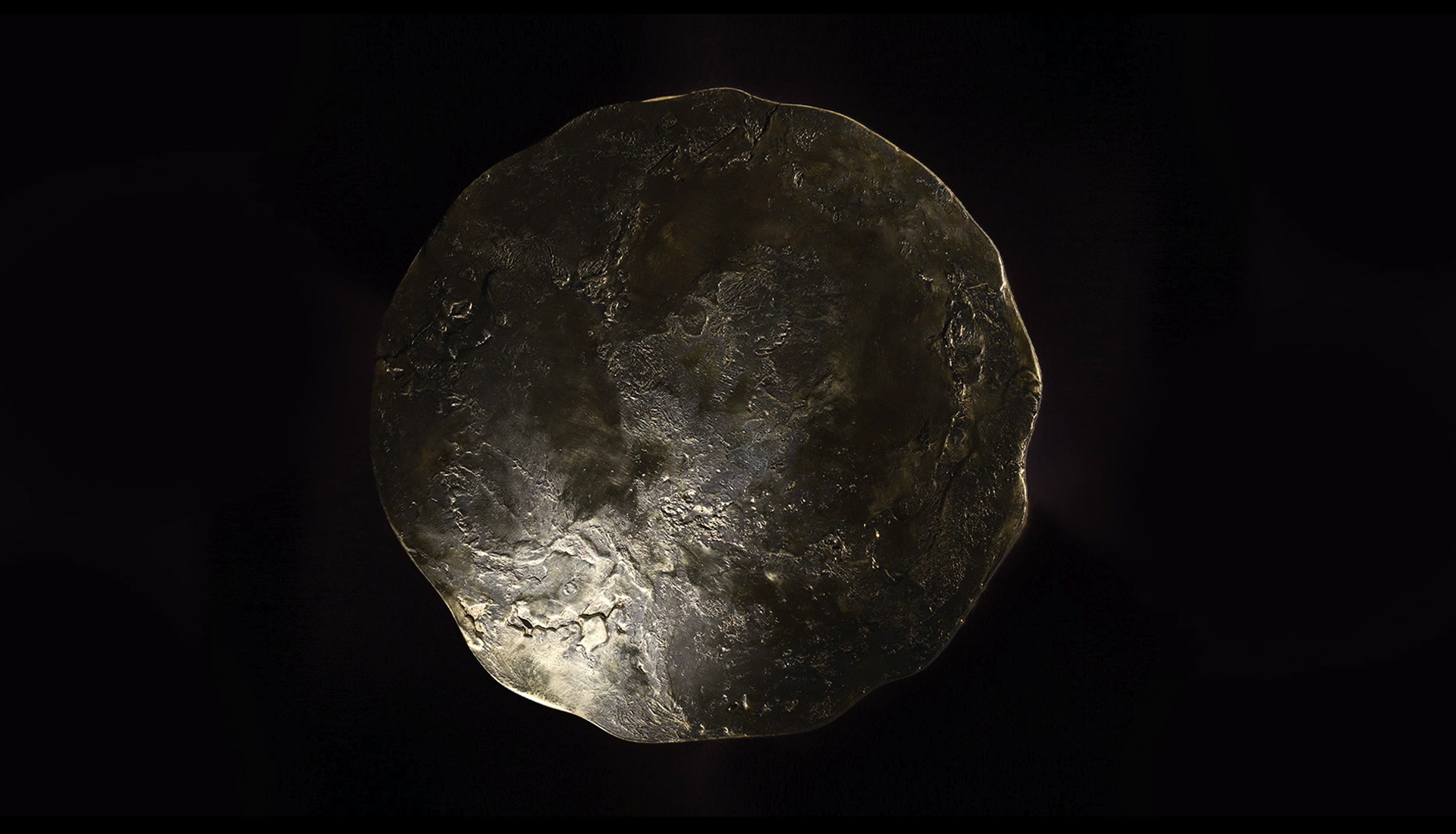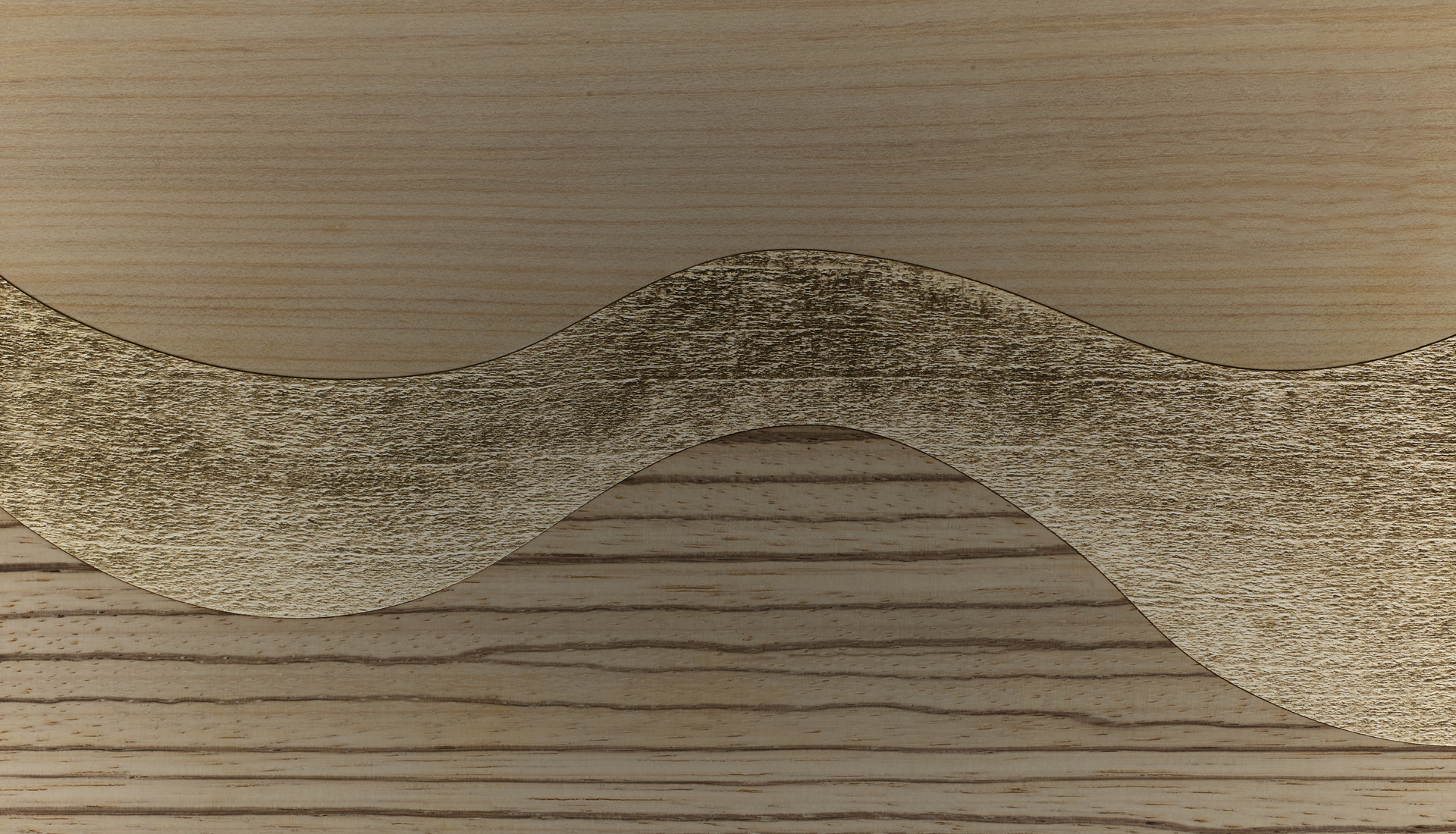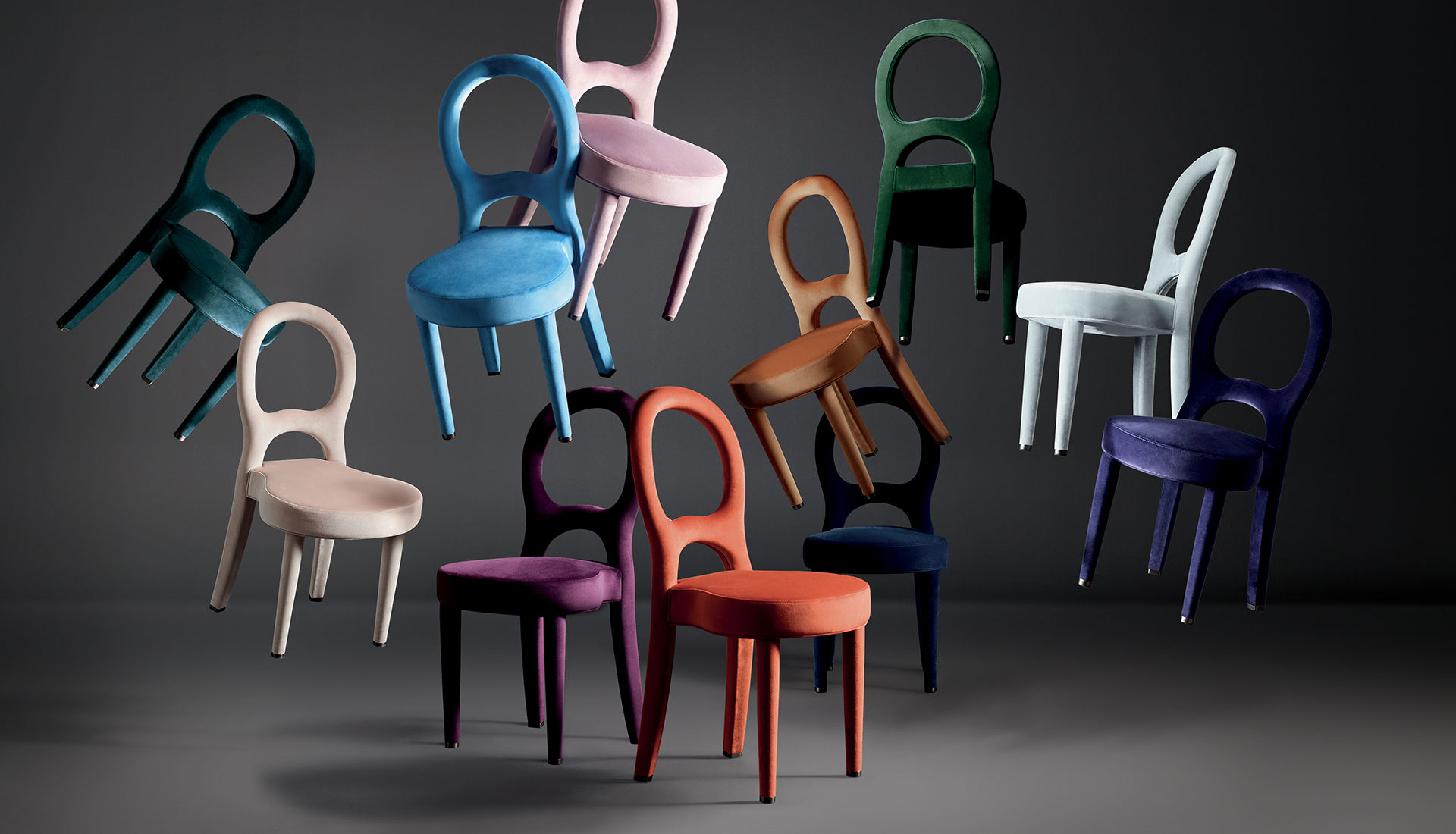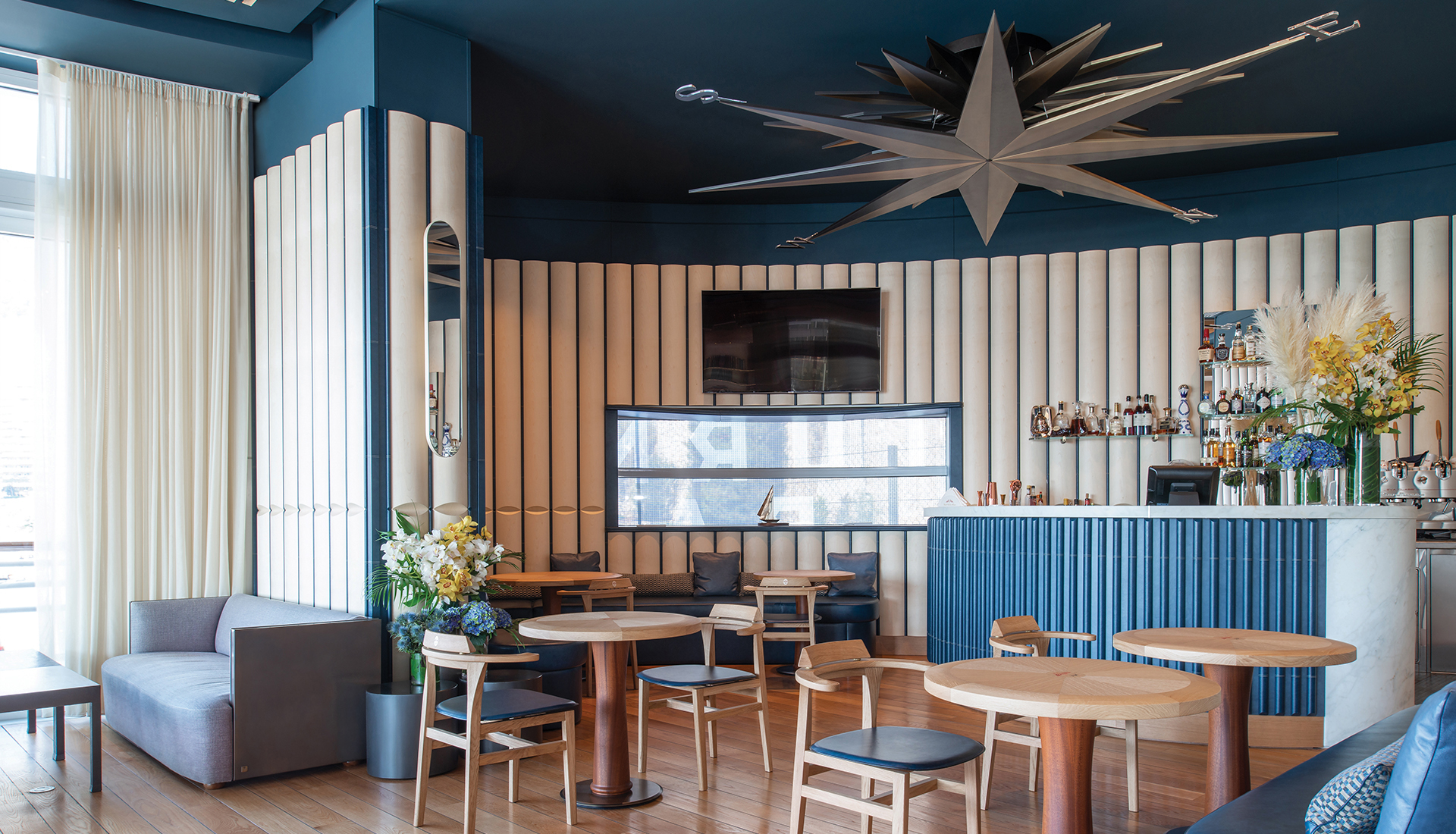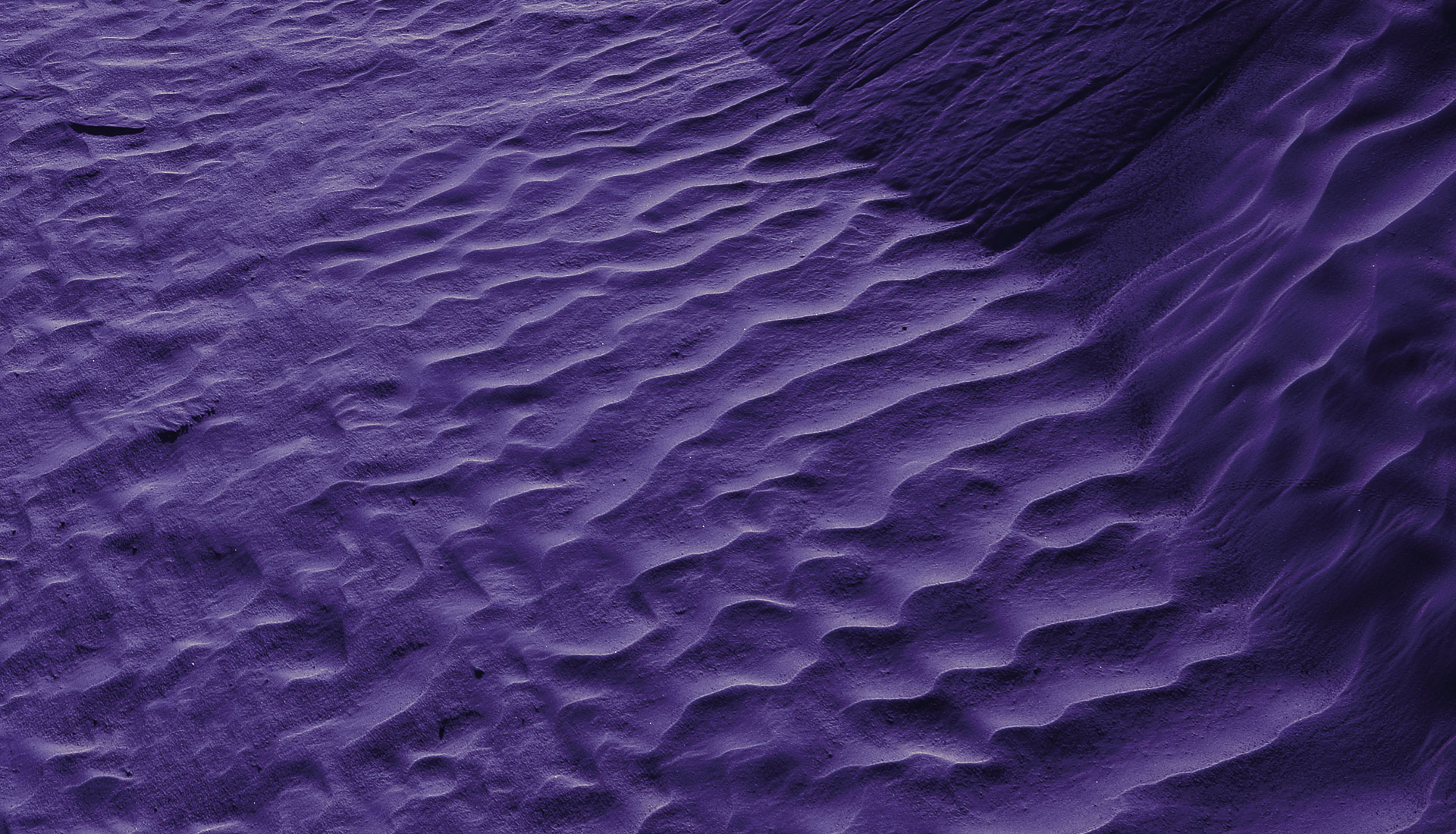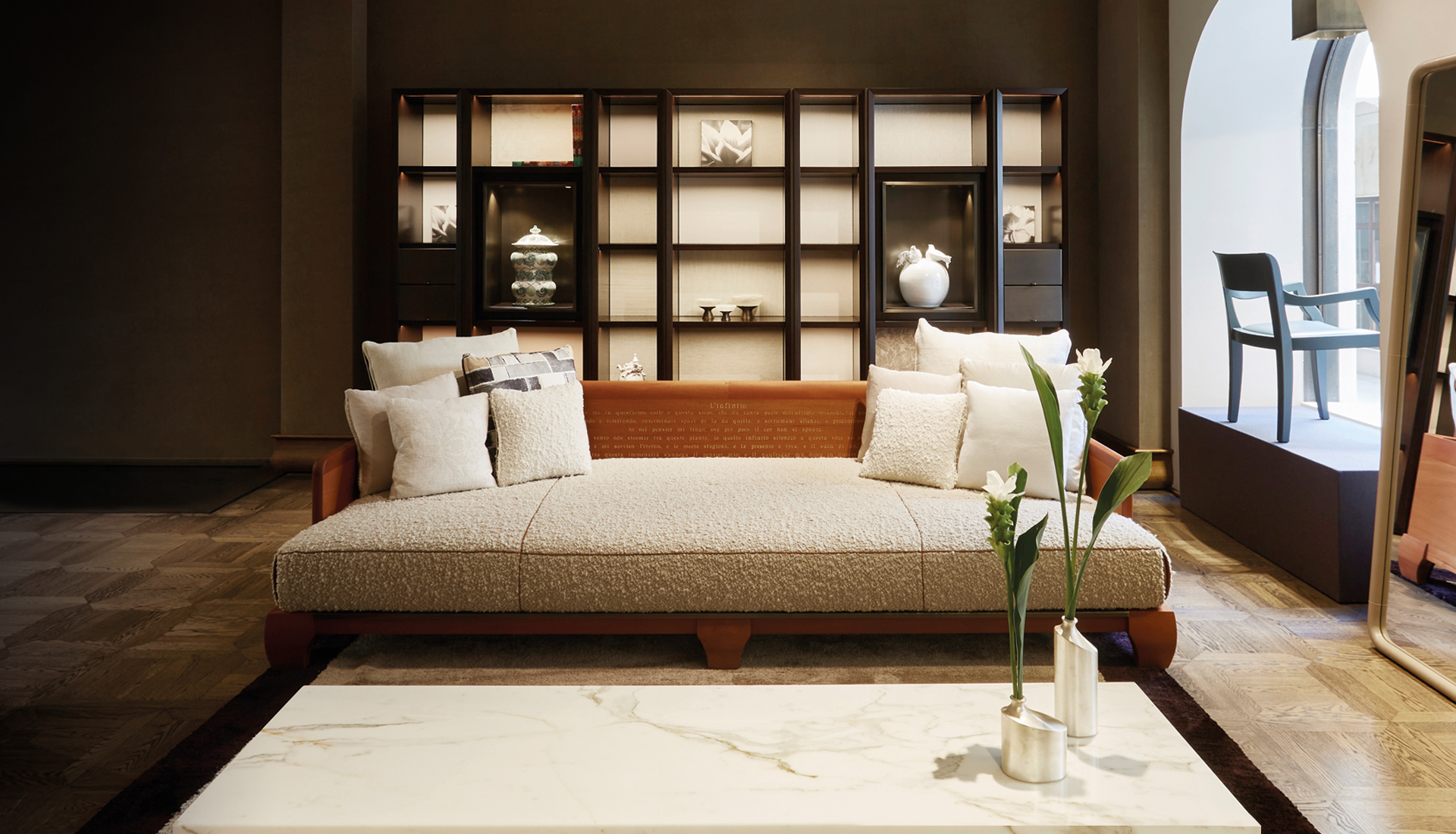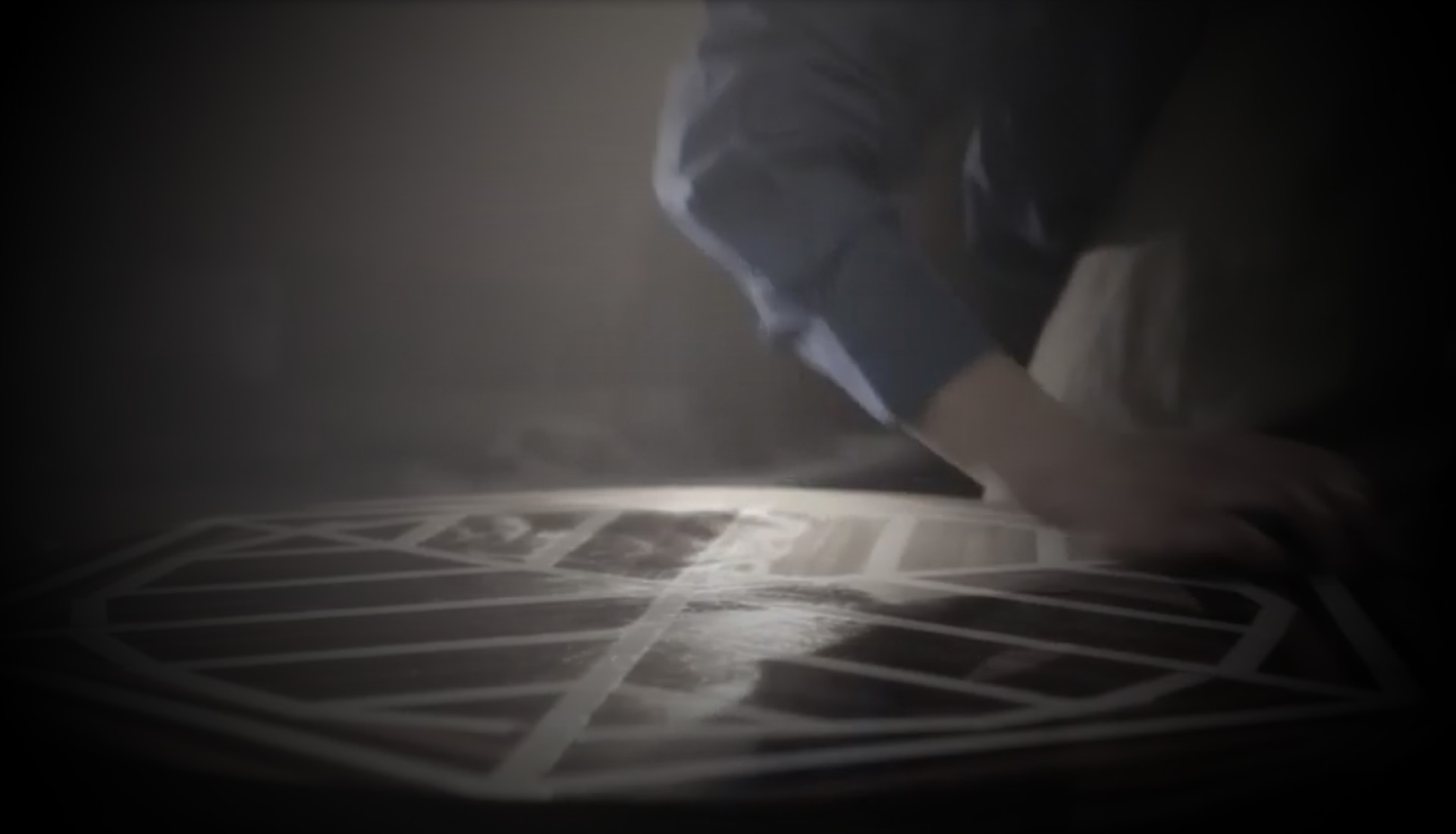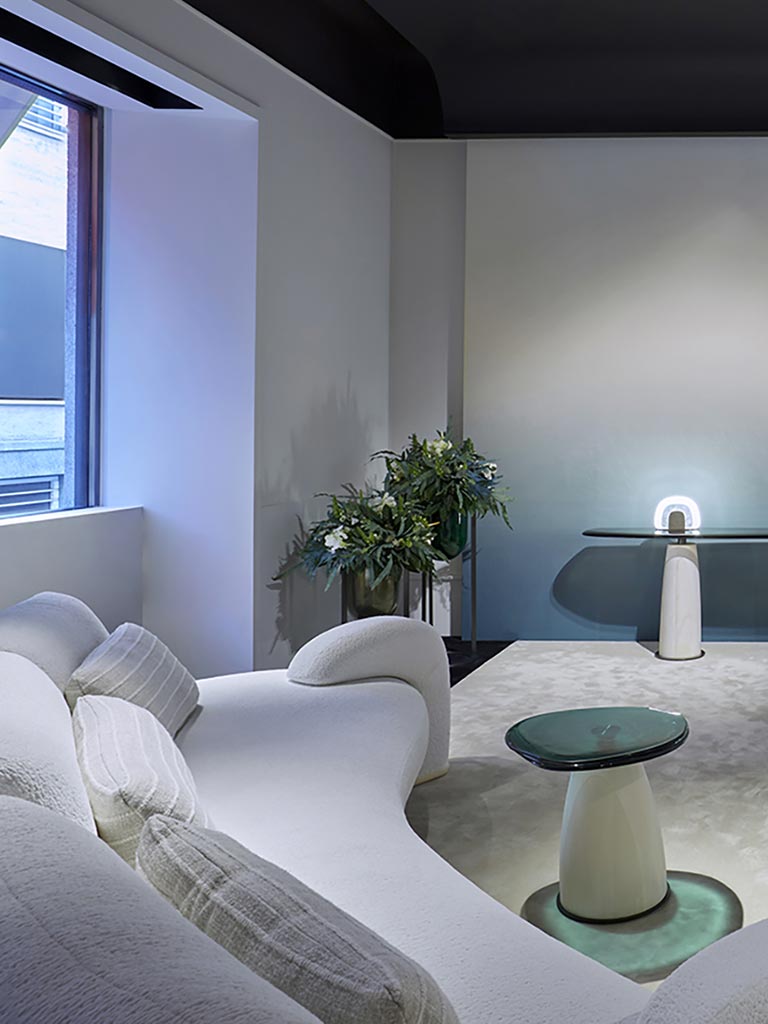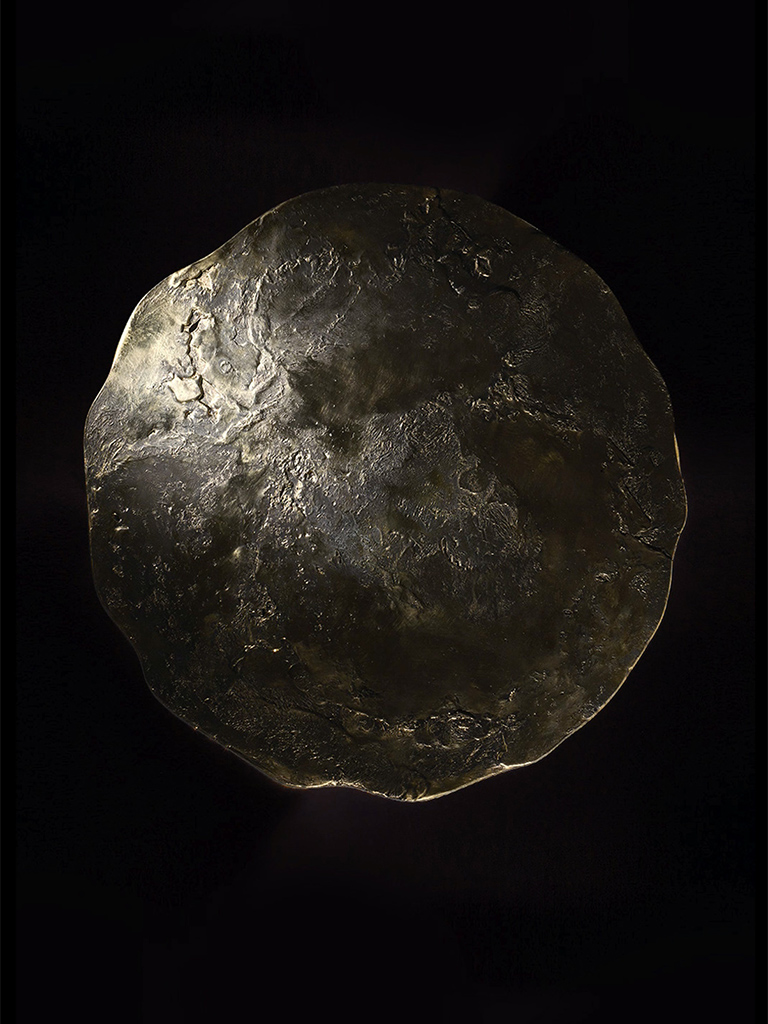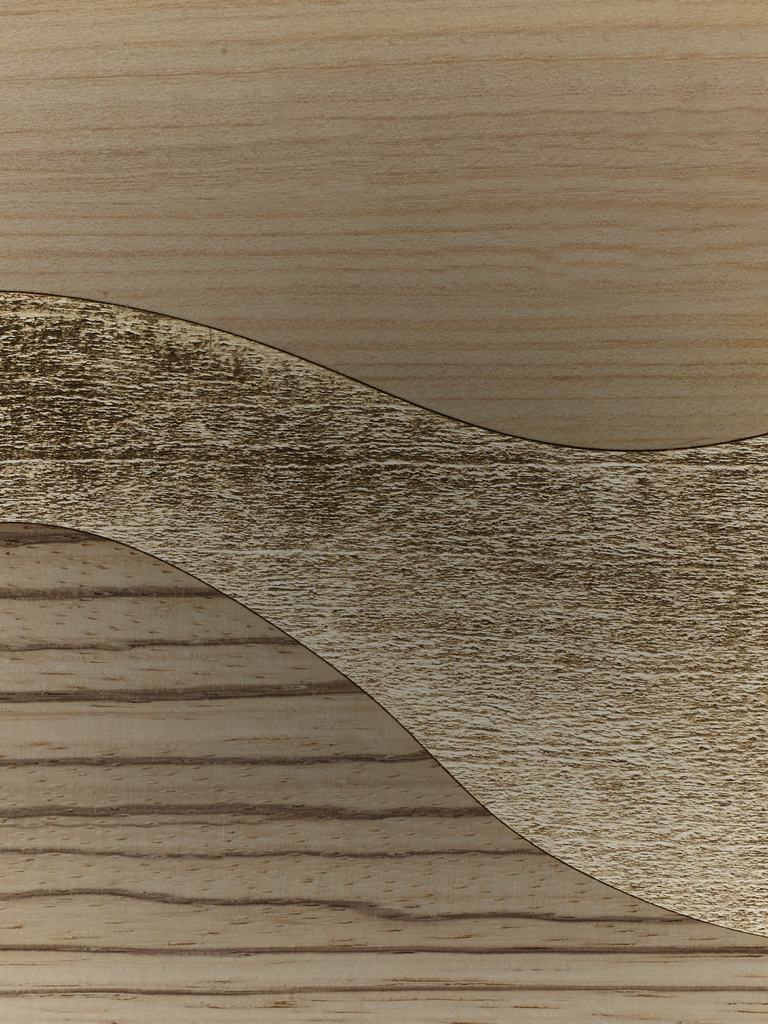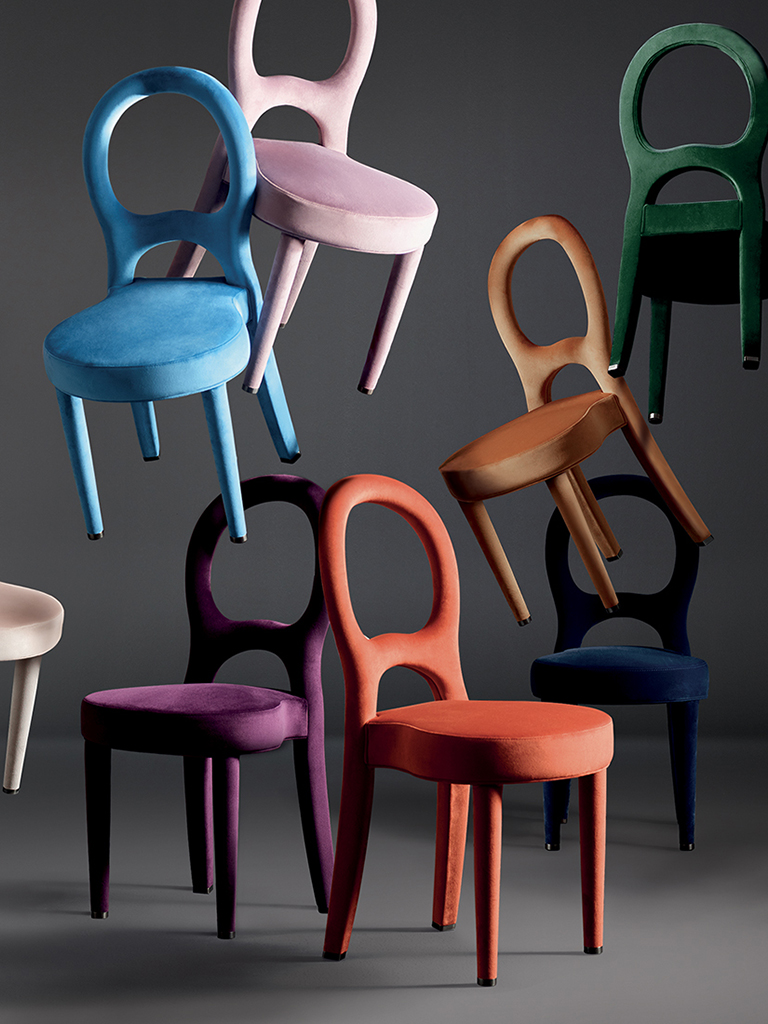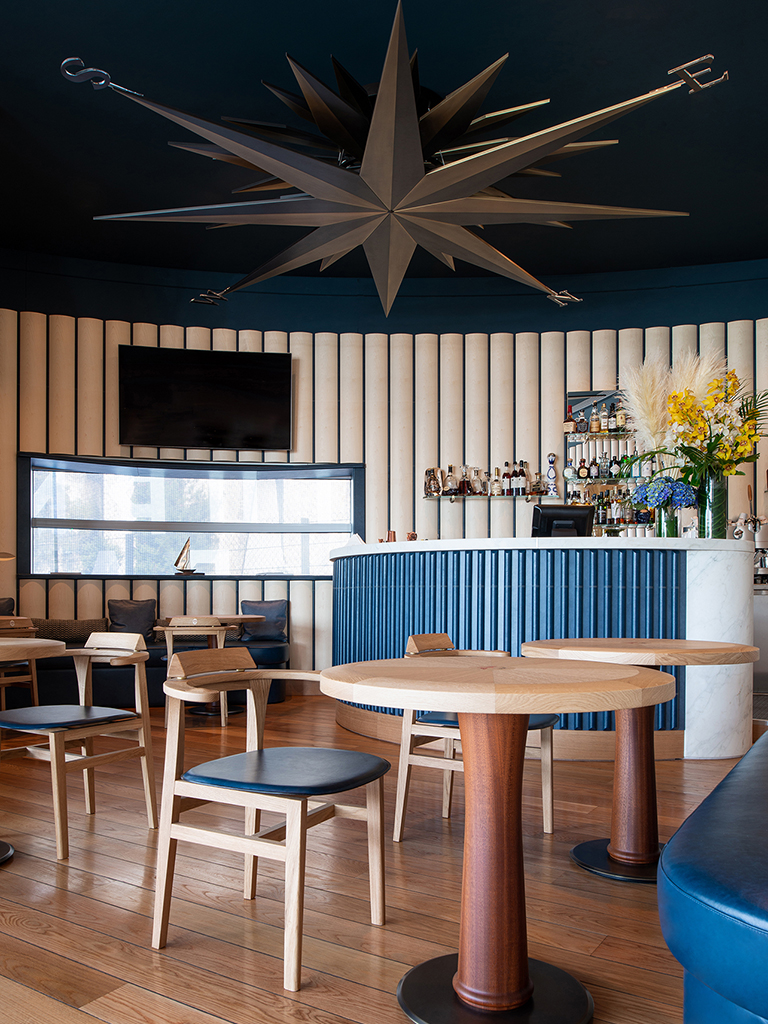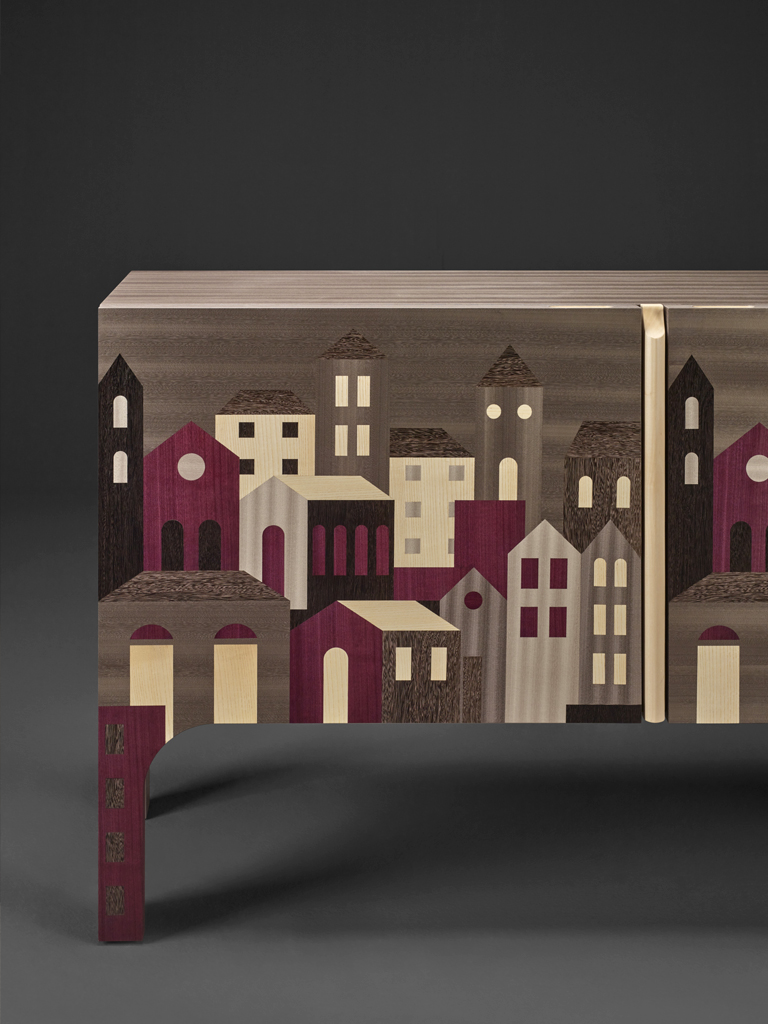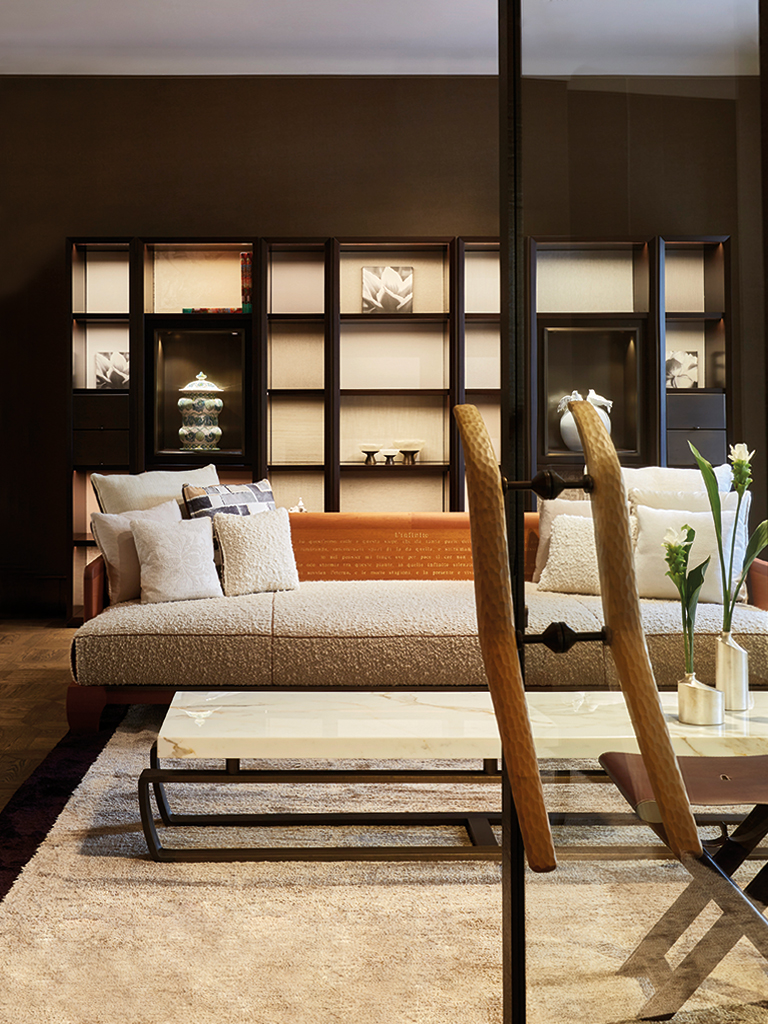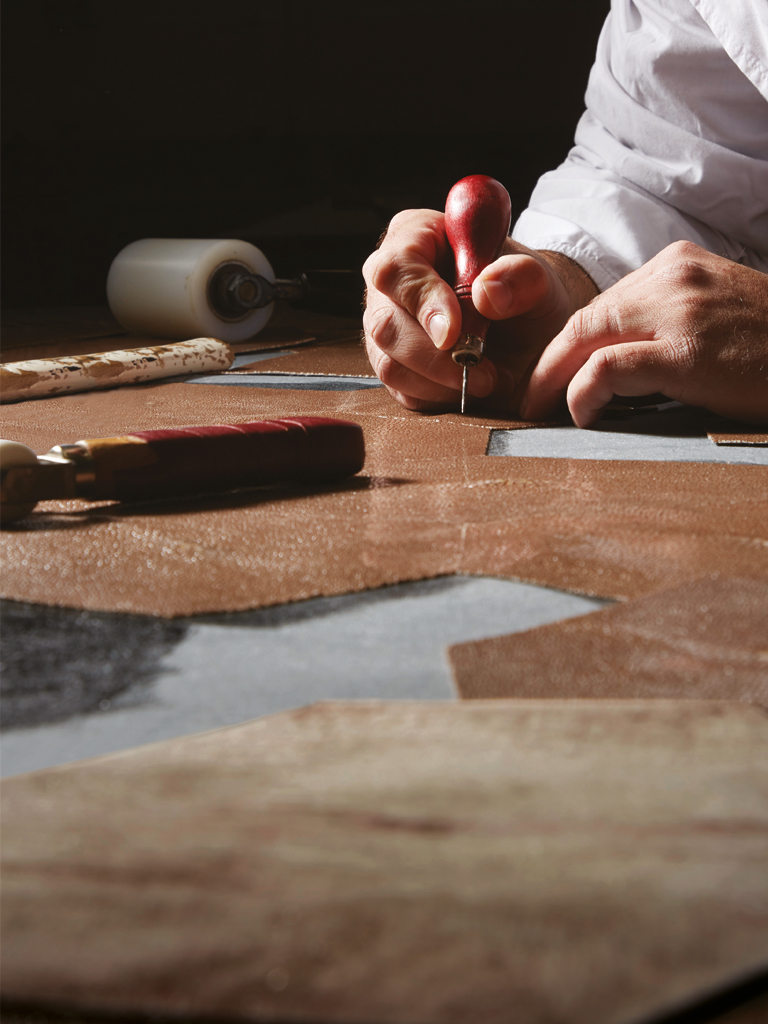 MILAN 2023
There is something alchemical in the philosophy that guides the choices and visions of a company like Promemoria.
The 2023 collection found its keyword in alchemical magic.
Like a medieval alchemist it united the opposites, similarly, Promemoria works on the imperfections of matter to bring them to perfection. It acts magically on wood, glass and metals creating magical and surprising combinations.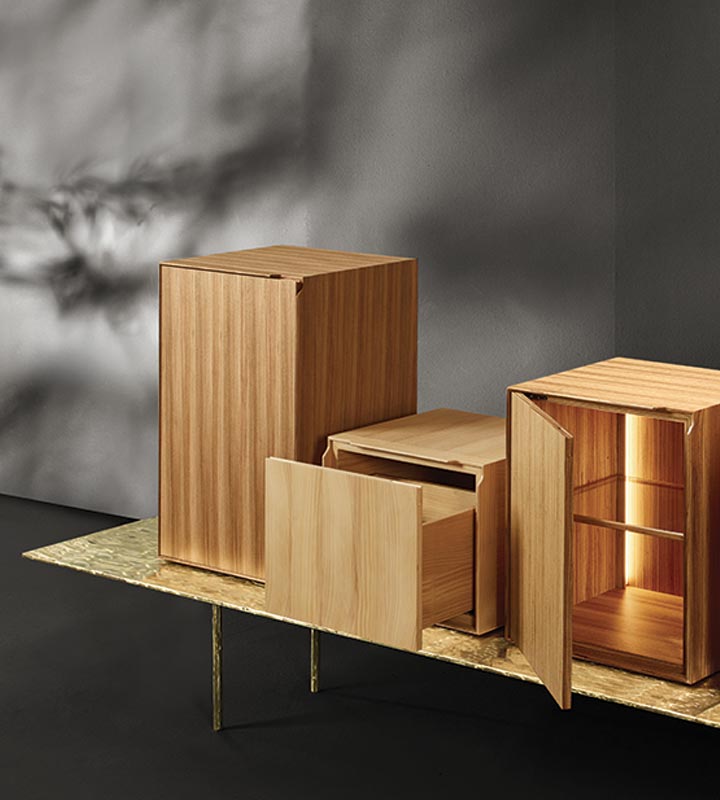 Wood first.
Because wood is to Promemoria what marble was to Canova or bronze to Pomodoro. It is not an inert material, but a living organism that must be "understood." Promemoria knows and does this. It listens, observes and probes wood.
It works on the wood creating cuts and joints. It planes, smooths and shapes it.
It polishes the wood until it becomes like silk or velvet.
Giving it form and voice. Making it speak.
Then it connects it with other materials.
Couplings, relationships, and associations. Alchemies.
Promemoria is not strictly industrial, but neither is it a simple carpenter's workshop: rather it is "in between", an atelier dedicated to research, innovation and experimentation.
Materials are worked with the curiosity of alchemists and passion and dedication of old master craftsmen.
Furniture is manufactured like a violin.
It must resonate, and convey tactile harmonies and chromatic melodies.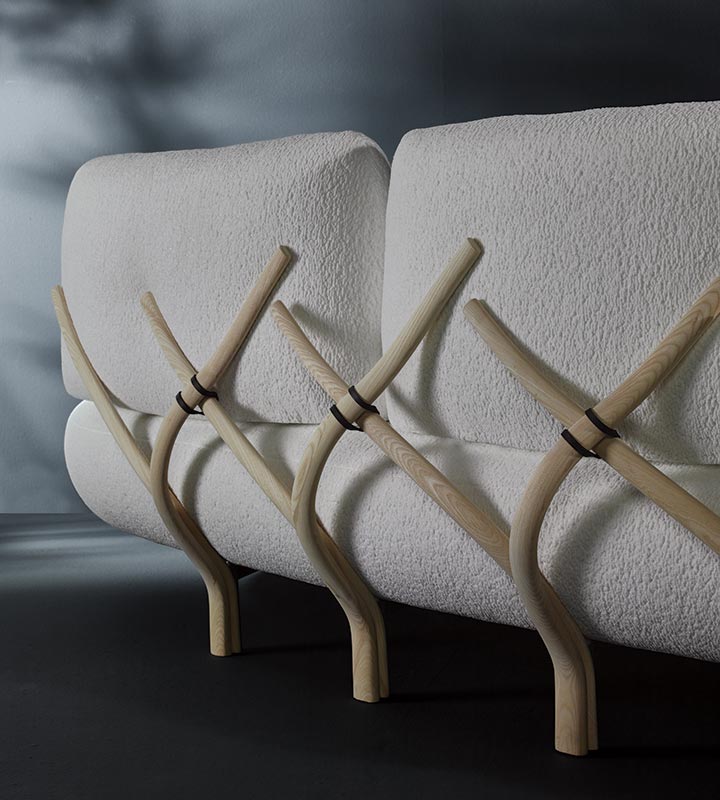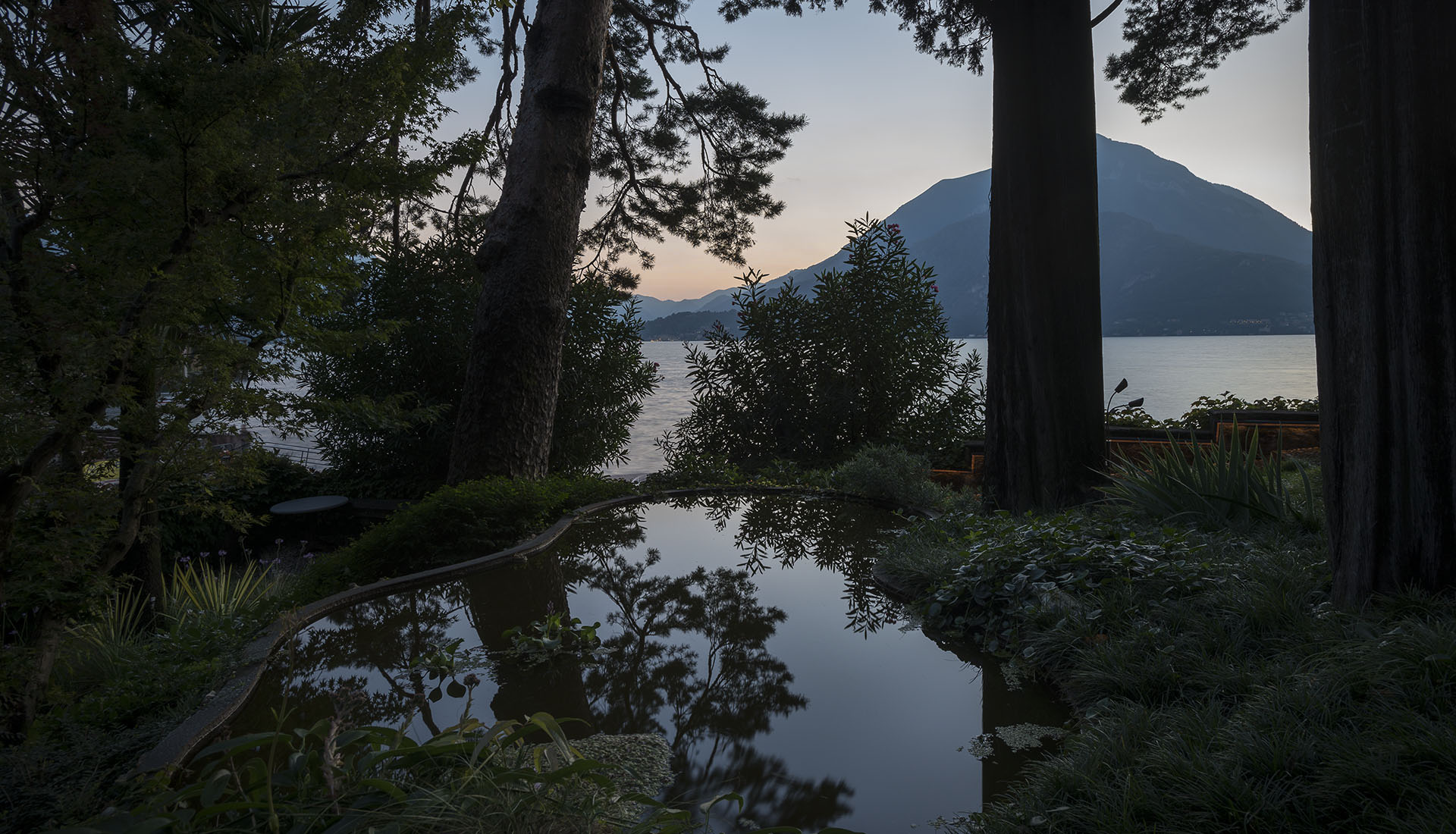 OUTDOOR COLLECTION
Promemoria, interpreter of Italian style, skillfully transforms dreams and ideas into unique pieces inspired by the most magical place on lake of Como.
Our collections
Promemoria collections are sensations that are immediately inscribed in the memory. The precious essences of carefully chosen raw materials, the refined colors of the fabrics, the perfection of the sliding of a drawer that never betrays you. Each piece of furniture is thought of as a note on a score, in harmony and continuous dialogue with all the others.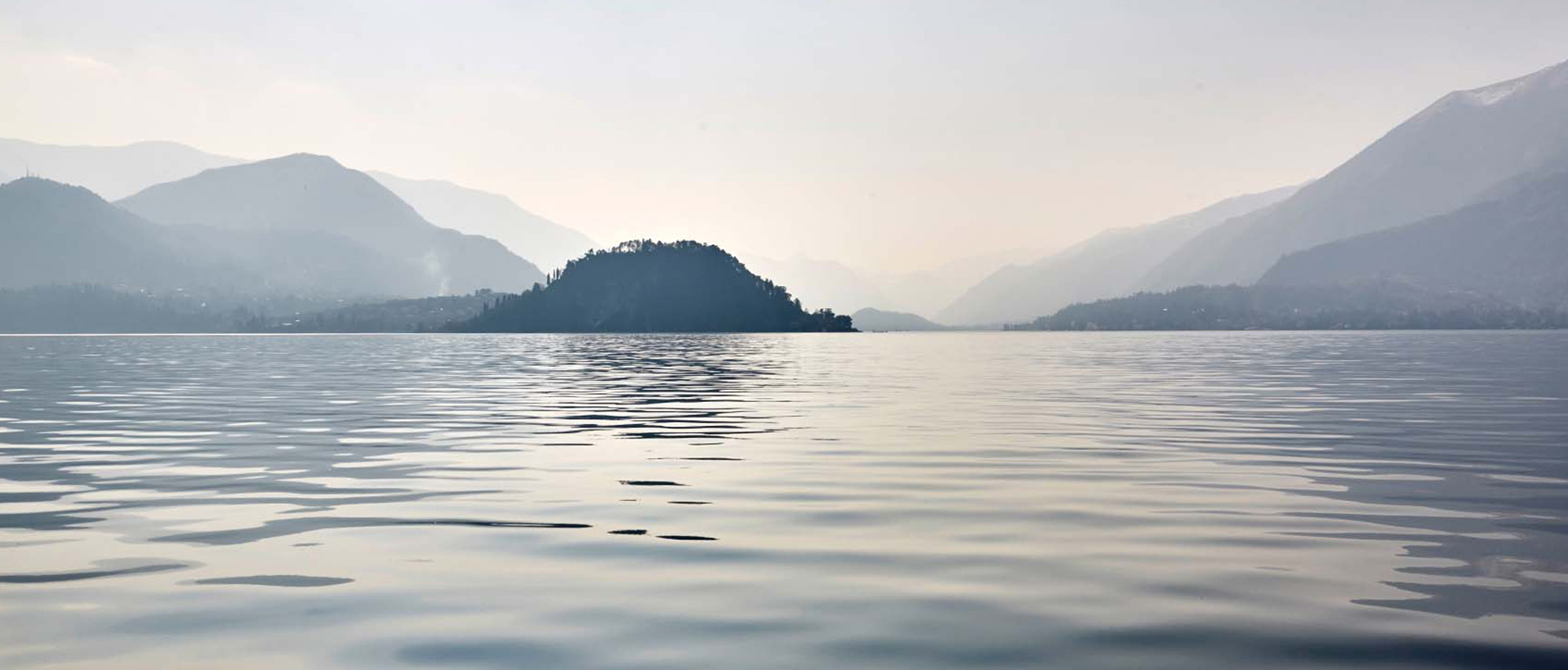 Promemoria Universe
Promemoria is a declaration of love for the ability to conserve,safeguard and retain handmade traditions, for the extraordinary and the exceptional. Our mission is "To remember the past in order to improve our future"
"He who works with his hands is a worker. He who works with his hands and his mind is a craftsman. He who works with his hands and his mind and his heart is an artist."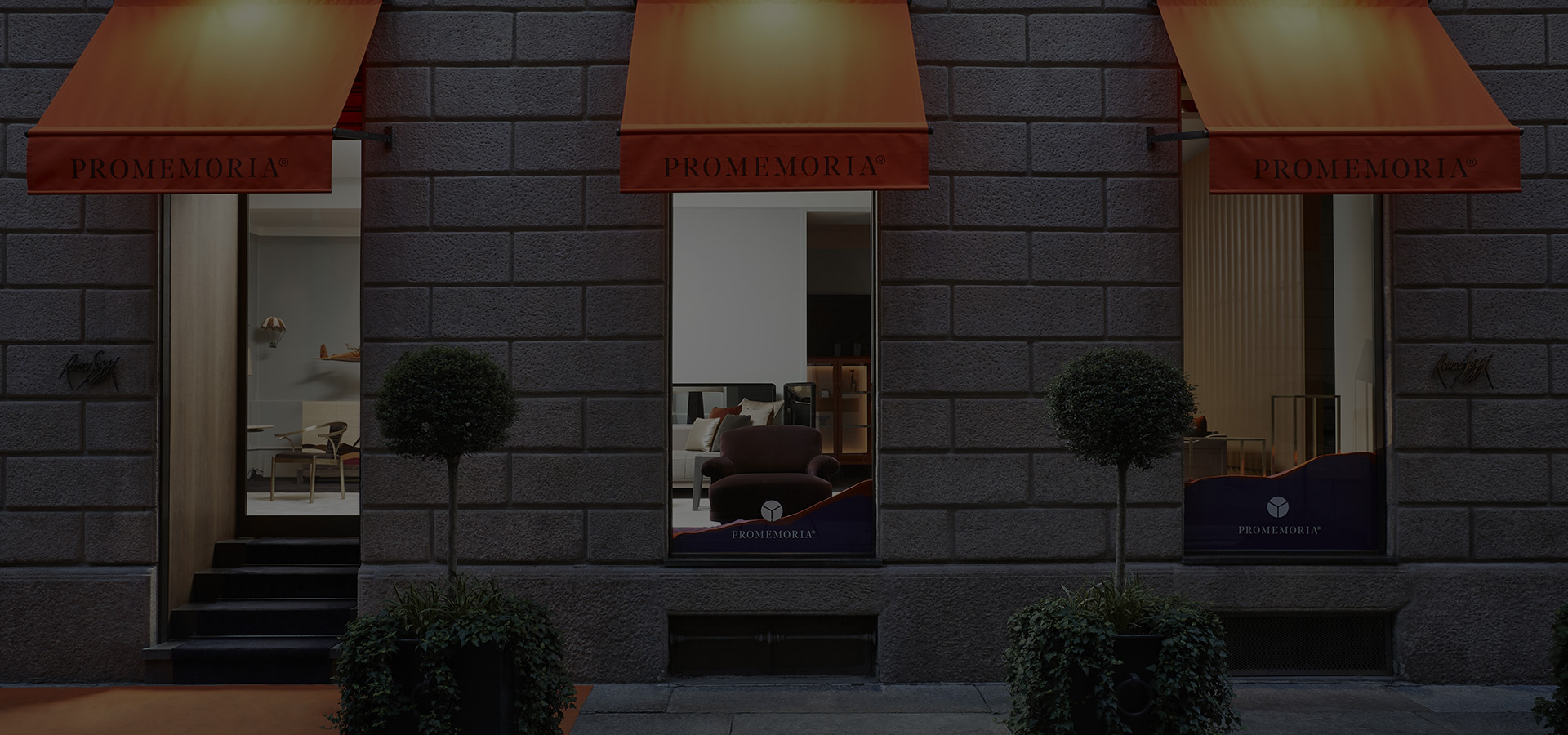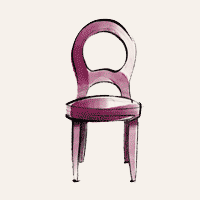 News
Promemoria is constantly evolving.