Gianandrea Gazzola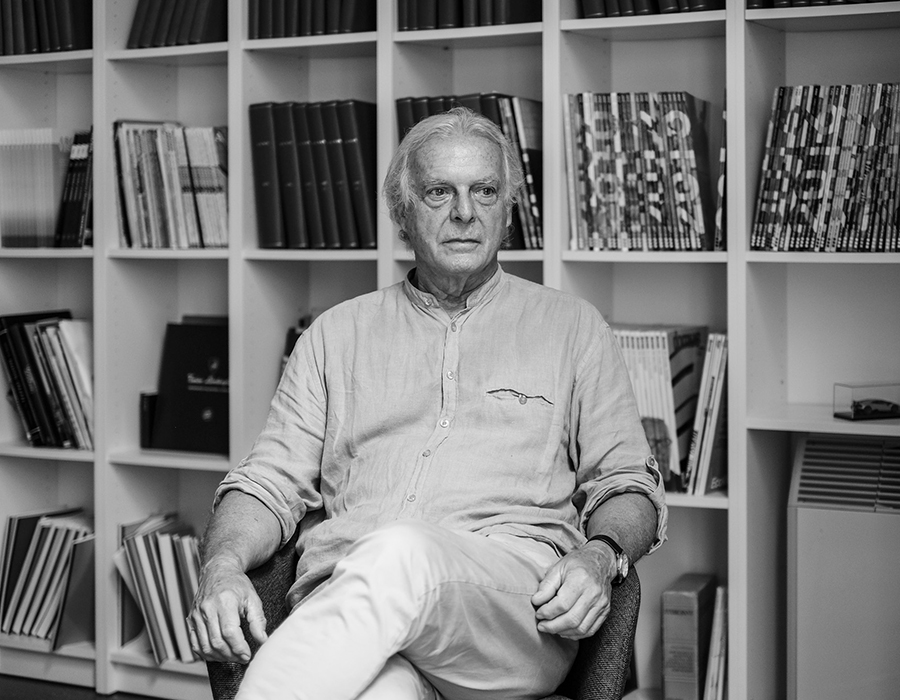 Gianandrea Gazzola, pseudonym of Giovanni Gazzola was born in Verona in 1948 to the architect Piero Gazzola and the painter Elena Schiavi. Having obtained his classical high school diploma at the Istituto Maffei in Verona, he enrolled at the Architecture faculty at Venice whilst simultaneously studying composition at Milan. From 1975 onwards he focused mainly on the relationship between sound and form, and experimented with crossing boundaries in music and sculpture.
Gazzola worked together with the composer Luciano Berio for much of the seventies. In later decades he increasingly became involved in teaching and experimented constantly with new technologies. This would lead him in 1985 to establish the L.I.S. (Laboratorio Informatica Spettacolo).
In addition to his work as a designer for several major international companies (Promemoria, Lucas, Luceplan, among others) the artist was involved in the theatrical scene as both composer and the creator of stage machinery and instruments, especially for the choreographies of Gianfranco Paoluzi. From 1980 to 1985 he taught vocal technique in Florence at the Bottega Teatrale di Firenze run by Vittorio Gassman. From 1992 to 1997 he was an instructor in experimentation techniques at the Istituto Europeo di Design in Rome. Since 2019 he teaches at the YACademy design and architecture school in Bologna.
In 2001 the Museo dell'Olio della Sabina was founded in Castelnuovo di Farfa, based on a project by the Benedetti di Martino studio in the 16th century Palazzo Perelli. It is a contemporary art museum composed of installations by Alik Cavaliere, Gianandrea Gazzola, Maria Lai, and Hidetoshi Nagasawa. From 2005 onwards he became part of the Spazi Consonanti group with Mao Benedetti, Sveva di Martino, Vania Gianese, Jacopo Benedetti and Stefano Scialotti. The group's work focuses on the relationship between cultural heritage and contemporary art. Several projects came about, including those involving the Pompeii excavations: Prologo, and Elioforo, set up for the Antiquarium in 2008. Since 2012 he has worked on the "Sub-Limine" installation at the Cisternone, an old, recently renovated rainwater collector in Seggiano. The installation writes and records in real time the electrical activity of the suspended roots of an olive tree, and was developed with Spazi Consonanti in collaboration with the LINV – International Laboratory of Plant Neurobiology, in particular with Professor Stefano Mancuso. In 2013 he was commissioned his first work for the open-air exhibition Arte Sella.
In 2022, to mark the twentieth anniversary of the founding of the local museum, the Municipality of Castenuovo di Farfa commissioned him to create a new installation, based on the theme of landscape.