Moka & Roka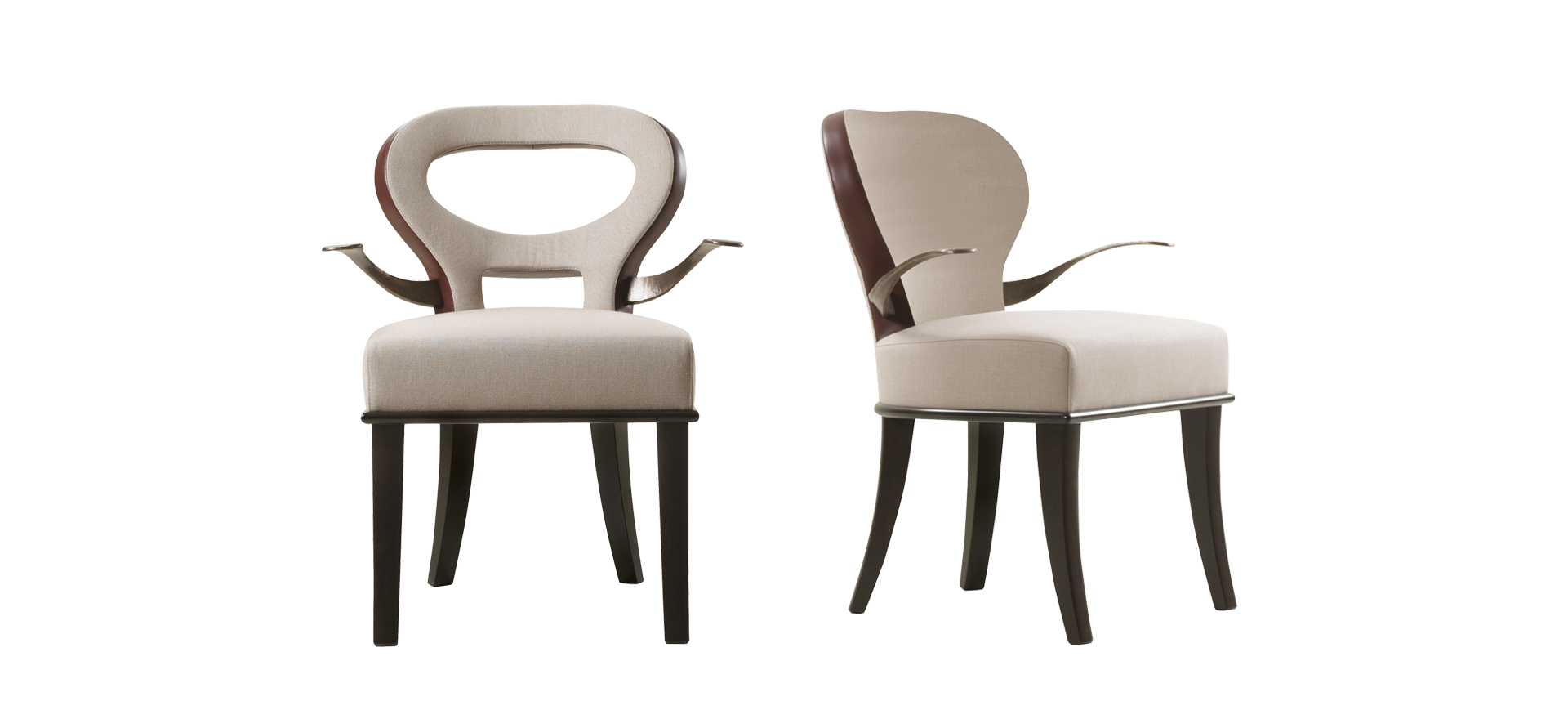 Design and features
Moka & Roka are two chairs created in 2008 by Romeo Sozzi's pencil. They have legs in beechwood and are covered in fabric and leather.
The two chairs can be with or without armrests in hammered bronze and are distinguished by the hole in Roka's backrest.
Moka & Roka are available with different personalizations: back with leather profiles, hammered bronze cast armrests and handmade saddle stitches. They are available with armrests in a new contemporary finishing: black nickel.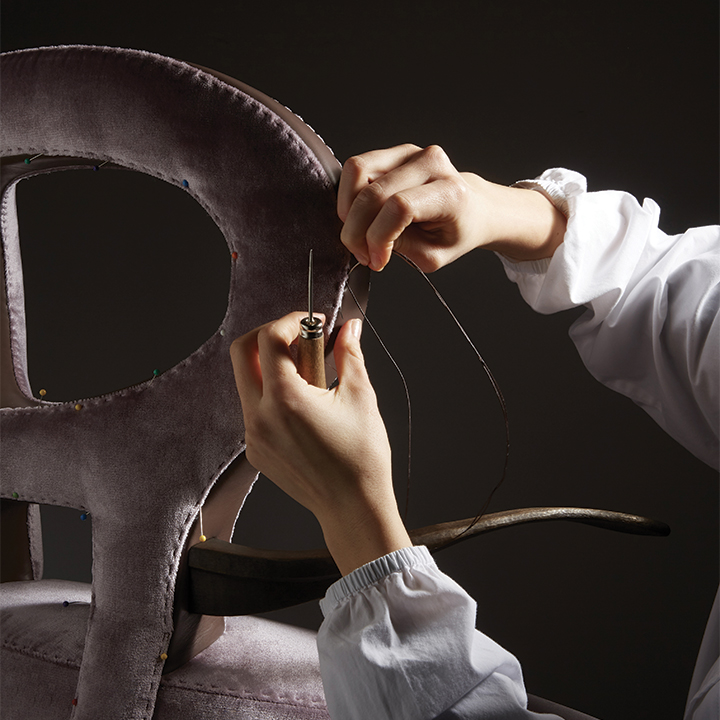 Precious details
The backrest of Moka and Roka, Promemoria's iconic product, is made with hand-stitching. A complex craftsmanship that allows to combine leather and fabric giving each seat an incredible variety of looks and moods.
This is a highly challenging handmade stitching; with the help of a curved needle, the wire is inserted in the holes created with the use of an awl.
Two chairs, plenty of looks
It takes two to dance, to have fun, to love. Like two modern Ginger and Fred Astaire, Moka & Roka are two chairs, distinct but inseparable.
Wood, leather and fabric, lightness and insolency: Moka & Roka complete the same vision of home with their infinite presonalities, bringing beauty and sophistication to the space that house them.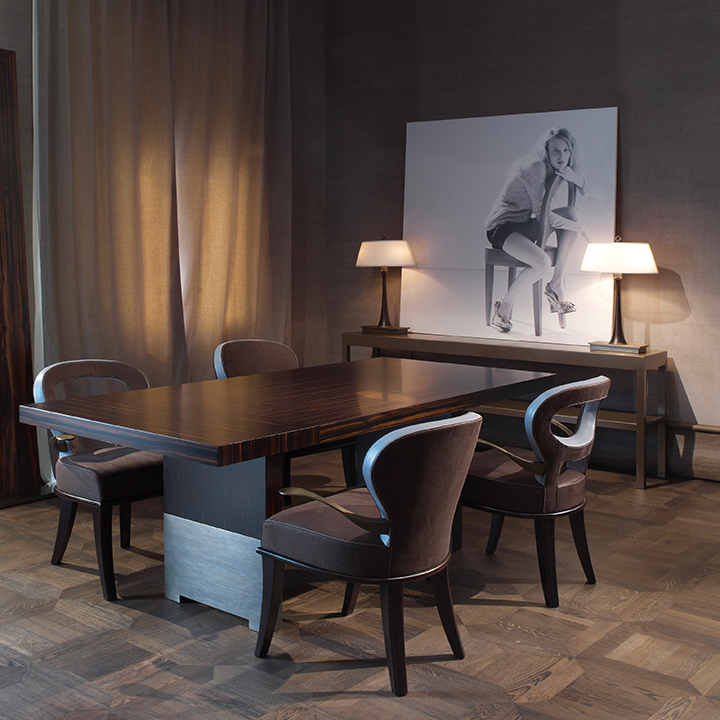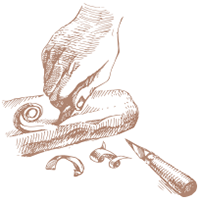 Craftmanship
As testimony to a legendary art, Promemoria pieces represent the highest expression of the purest Italian excellence. Craftsmen through ancient techniques and fine materials create an extraordinary symphony of traditions.