London Design Festival 2023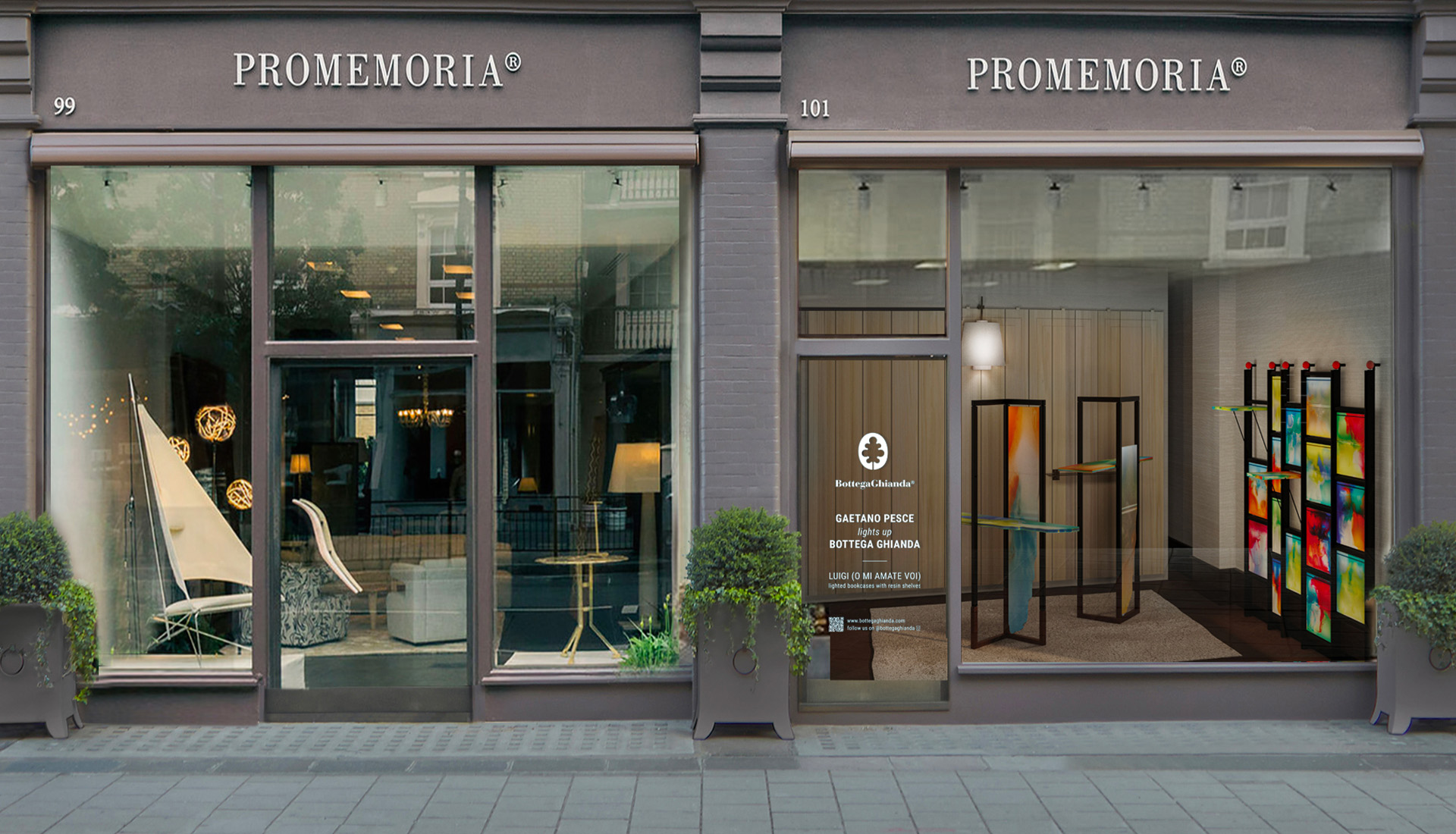 The Promemoria showroom gets a complete makeover for London Design Festival 2023.
Spread over three floors, the showroom in Plimico Road is a magical place where customers can discover the new Magica Alchimia collection, presented in April during the Milan Design Week.
Unique products, with an elegant and sophisticated design, represent the evolution and mutability of elements.
On display there are the two versions of the bookcase Luigi (o mi amate voi), born from the collaboration between Bottega Ghianda and the designer Gaetano Pesce hosted for the occasion by the London Boutique.
17-25 September, 2023
99-101, Pimlico Road, London