Aziza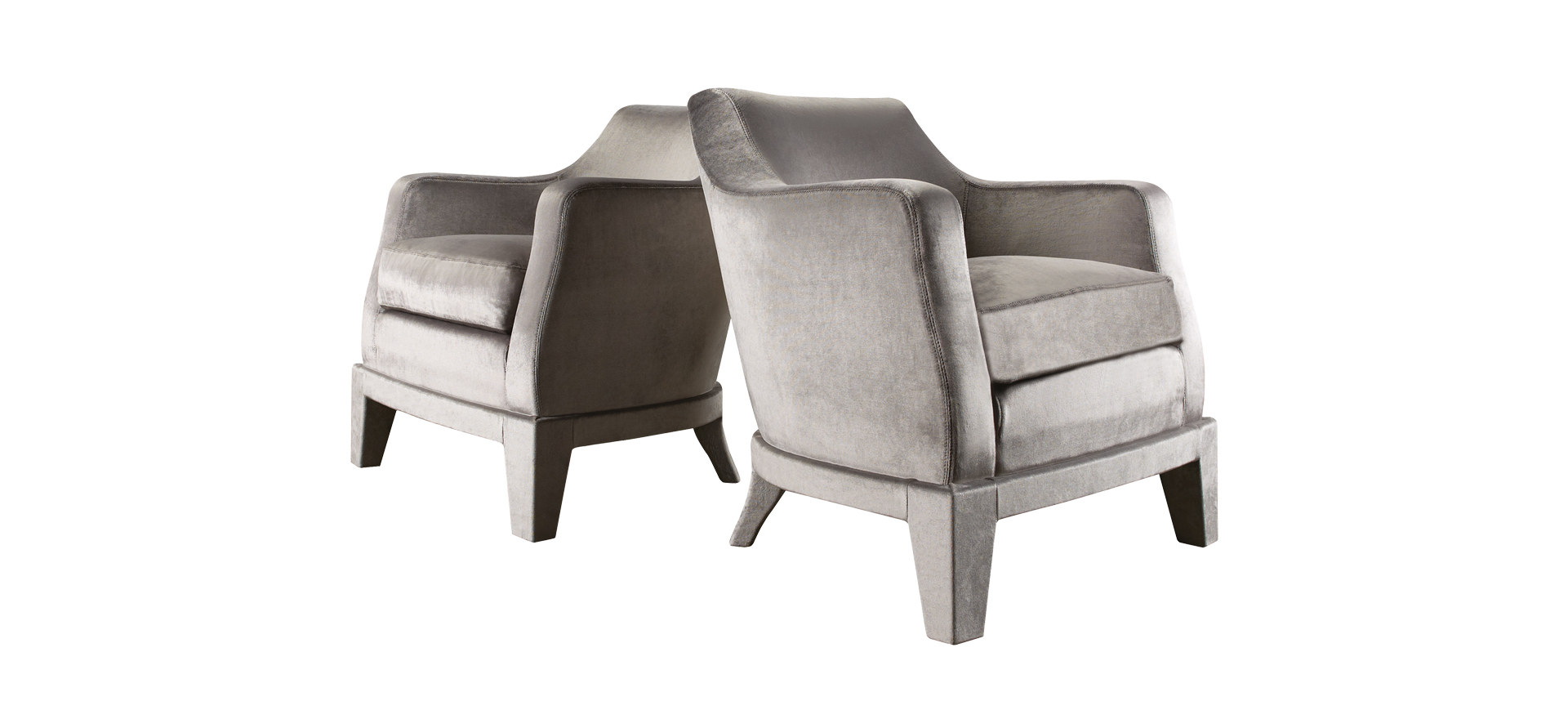 Design and features
Aziza was created in 1994 by the hand of Romeo Sozzi. The armchair rests on a base made of beechwood or upholstered in non-removable fabric or leather. The seat cushion is instead removable.
Aziza is available with different customizations: with a base completely covered in fabric or leather, with a swivel base or with leather back.
Available in the same family is also the coordinated pouf.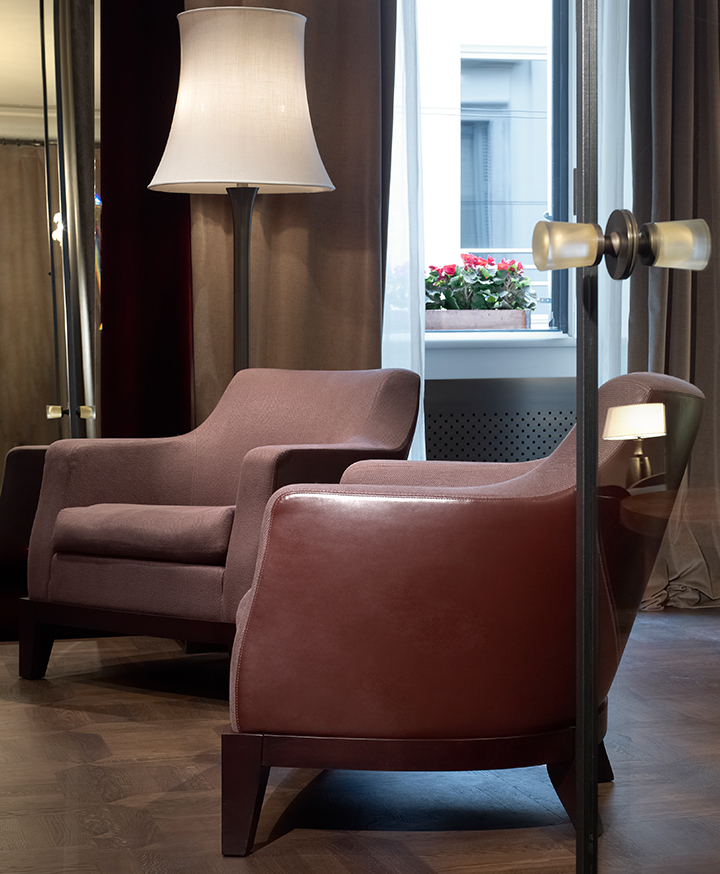 The origins
Aziza is a feminine name of Jewish origin, which means loved and precious. She is also an African deity, bearer of good fortune and supernatural abilities.
Aziza is all this; it is the symbol of a generous transformation that gives joy and beauty. Perhaps for this reason, its forms are many, but always faithful to its luxurious essence.
An armchair for the living room
An opulent armchair that recalls luxury art déco with its indolent orientalism. Aziza is a versatile armchair, thanks to various leather and fabric liveries.
The armchair could be bicolour, like a pair of Fred Astaire shoes, with its antique beechwood feet completely covered in fabric, well planted in the ground. Sensual, without a doubt.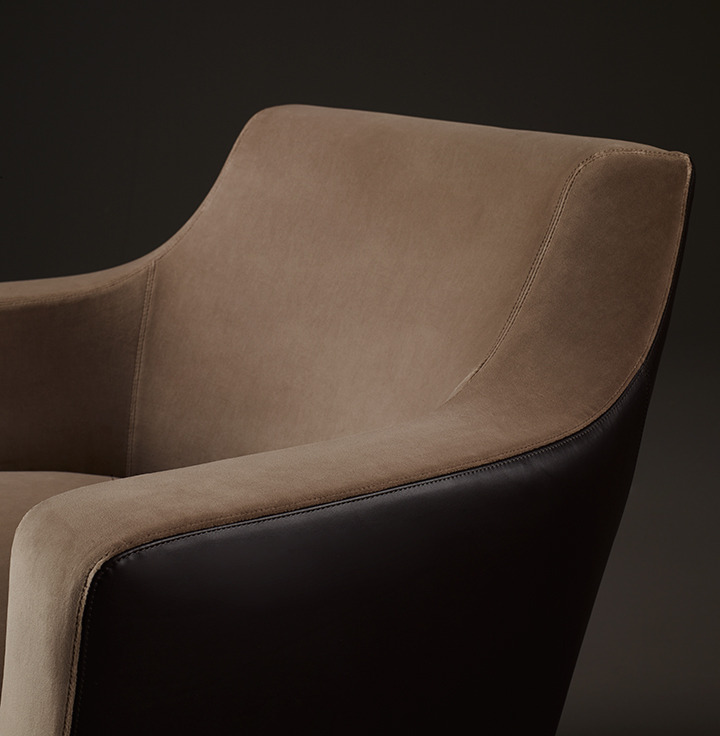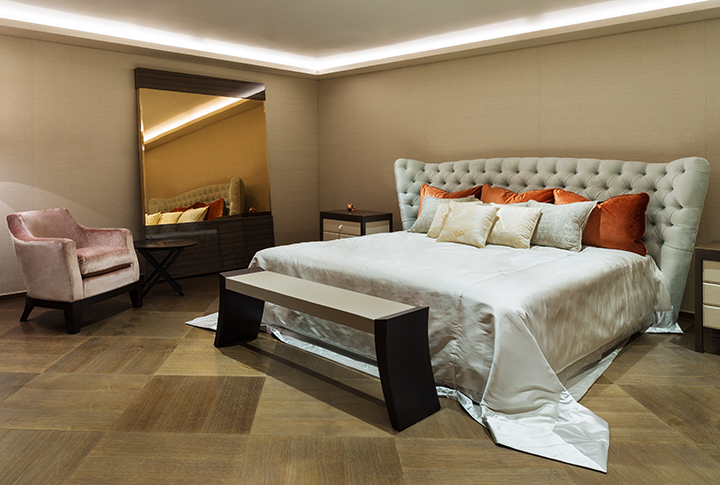 The thousand lives of Aziza
Aziza armchair can take different shapes: armchair or high chair. Aziza with a high back is comfortable and impressive. Aziza Large is the living room armchair for those who look for extra comfort.
Various customizations of fabrics or leathers are available. One essence, many lives.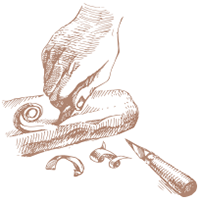 Craftmanship
As testimony to a legendary art, Promemoria pieces represent the highest expression of the purest Italian excellence. Craftsmen through ancient techniques and fine materials create an extraordinary symphony of traditions.