Will o' Wisp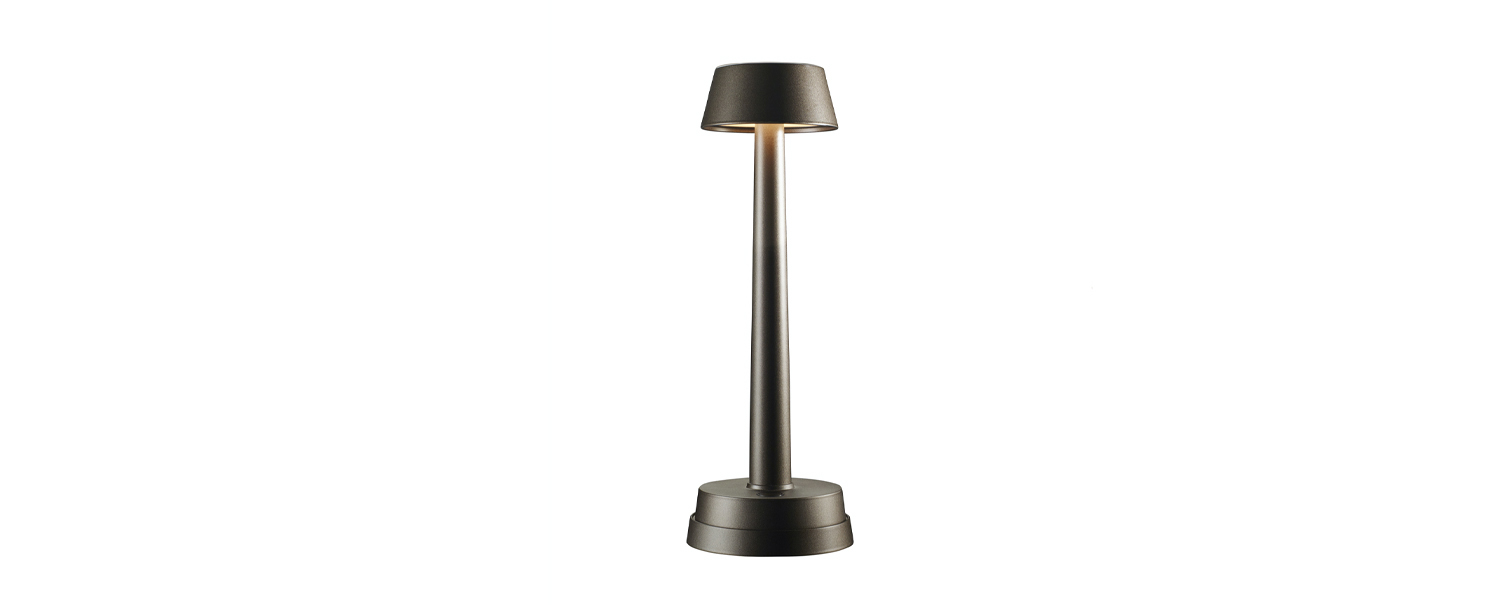 Light and design
Will o' Wisp is a table lamp, with an essential design, compact dimensions and technological soul. The lamp has an aluminum shell, available in three colors: gold, silver and bronze. It is available also with RAL painting. An opal polycarbonate diffuser complete the design.
Being wireless, its design is characterized by a touch button positioned on the base, able to turn on, turn off and dim the light, up to a minimum of 15% of the brightness.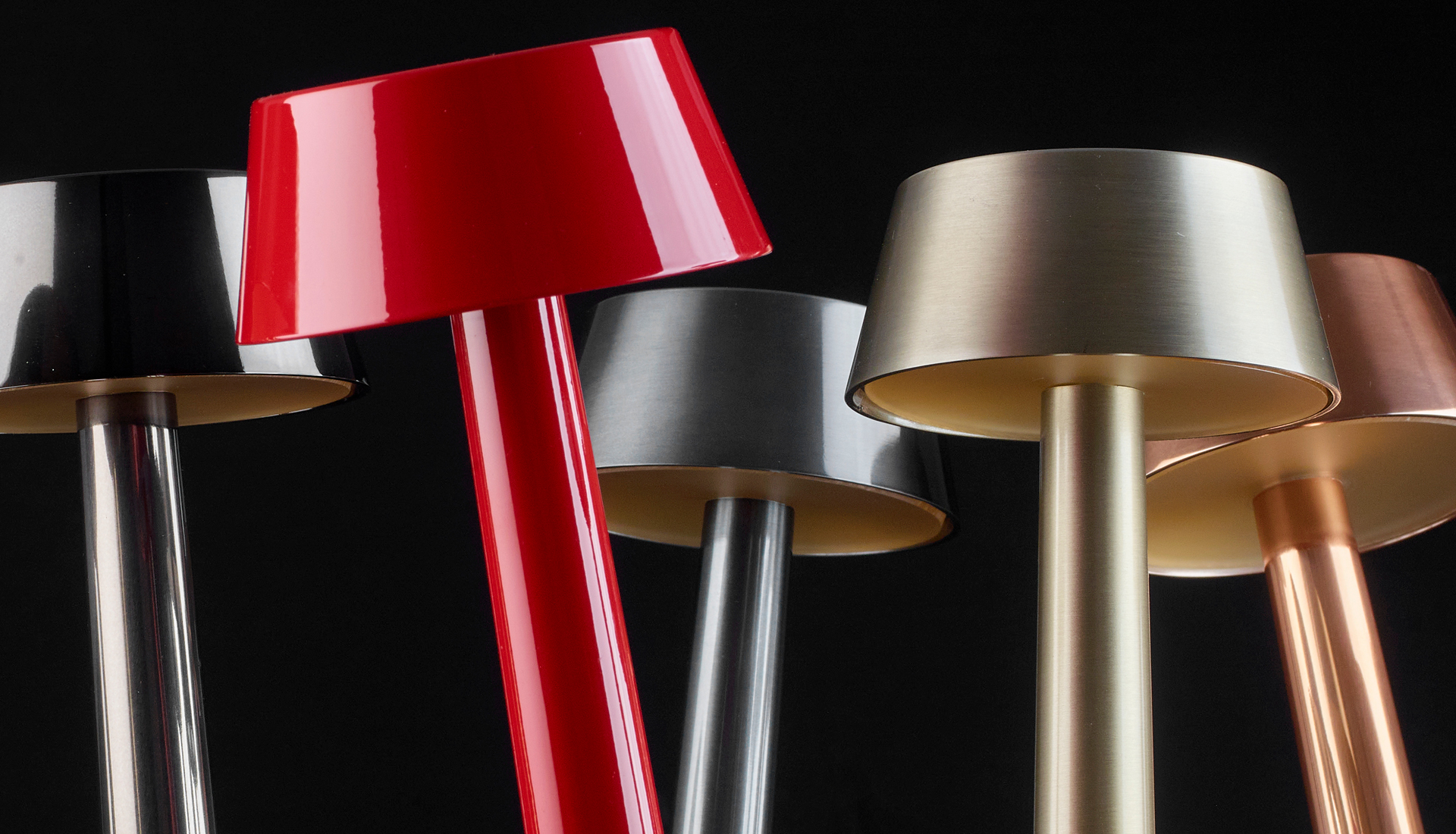 Colors and materials
Will o' Wisp is daughter of the night. Inspired by the phenomenon of fatal fires and their mythological and magical significance, this light aluminum lamp is available in different colors: gold, silver and bronze or RAL painted. The LED lighting with ICOSAEDRO technology is embellished with an opal polycarbonate diffuser, which diffuses the light and makes it warm and evanescent; poetic as small fires that lighten the darkness.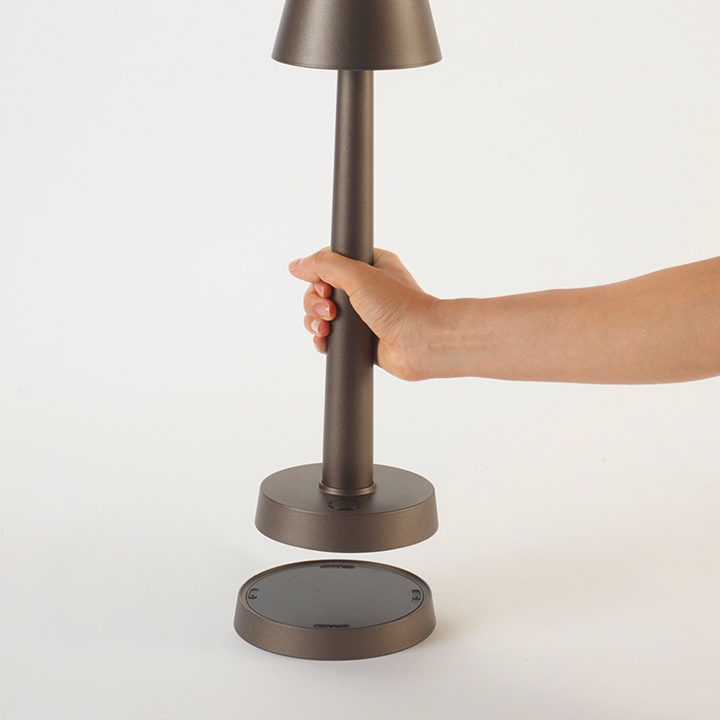 Freedom of movement
Will o' Wisp rechargeable battery makes the lamp trasportable, ensuring the greatest freedom of movement. The base guarantees total freedom from electrical constraints and a range of 6.5h in full light.
Will o' Wisp has been designed to keep up with the different needs of the day and move freely through the environments.
Waterproof
Its mobility, combined with an IP44 protection index that makes it resistant to splashing water, gives Will o' Wisp the freedom to be used in all the environments, indoor or outdoor.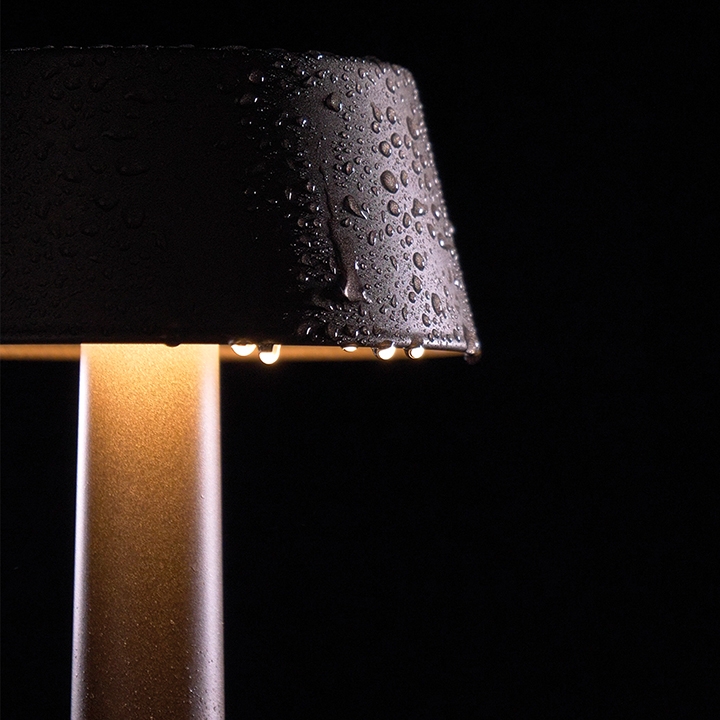 In perfect balance between past and future, Will o' Wisp is endowed with a traditional beauty and a technologically advanced body.
ICOSAEDRO
The need to create a low-energy light source that retained the same characteristics of light, color and directionality of the old incandescent light bulbs, led Promemoria's Research and Development department to patent an innovative and technological LED lighting system. Thanks to its particular shape, Icosaedro allows a 360° diffusion of the light spectrum, unlike all the other LED systems that are unidirectional. The intense brightness of Icosaedro is given by its geometry, which allows to accommodate up to 12 LED chips on each triangular face.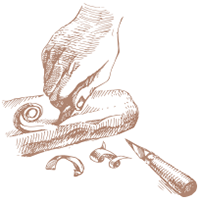 Craftmanship
As testimony to a legendary art, Promemoria pieces represent the highest expression of the purest Italian excellence. Craftsmen through ancient techniques and fine materials create an extraordinary symphony of traditions.