Bruno Moinard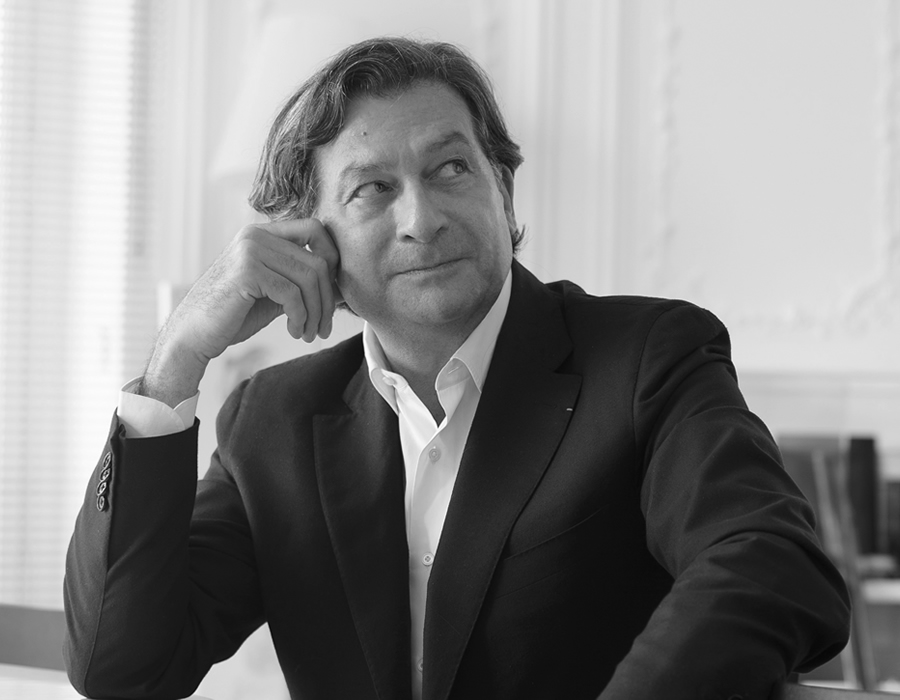 An authoritative presence on the contemporary French scene, Bruno Moinard has developed commercial and cultural projects for an international clientele, from Christie's to Cartier, from Galerie Lafayette to the Musée des Arts Decoratif.
His language, which recognizes a debt to Andrée Putman after a long collaboration with Ecart International, stands out for its warm minimalism, a sobriety devoid of austerity and a sense of timeless elegance. With his studio 4BI he created an authentic style workshop in which private interiors, luxury boutiques and theatrical sets take shape bearing his strong and refined mark, with chiseled details.
The collaboration between Promemoria and Bruno Moinard stems from the company's desire to work with artists involved in the search for avant-garde solutions in the expression of beauty. The Capsule Collection, the result of this collaboration, confirms the designer's great vocation towards graphic lines and strong colors, orientalist suggestions and sensual forms.