Future

Poetry of the right angle
The chest of drawers Future, a parallelepiped par excellence, expresses all the beauty of the right angle, both in the structure and in the details.
Future is a chest of drawers upholstered in leather or fabric. The interiors are in oak, with leather placemats and handles made specifically in leather or bronze, nickel and chrome.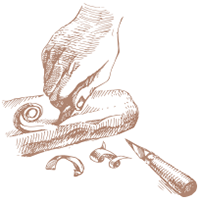 Craftmanship
As testimony to a legendary art, Promemoria pieces represent the highest expression of the purest Italian excellence. Craftsmen through ancient techniques and fine materials create an extraordinary symphony of traditions.