Wanda

Comfort & Relax
The Wanda chaise longue-dormeuse is the perfect cuddle: soft and wide, to enjoy relaxation in all its forms.
Wanda has a base made of beechwood and a non-removable fabric covering. Available with the base completely covered in fabric.
The chaise longue-dormeuse is part of the Wanda family of upholstered furniture, united by the same design.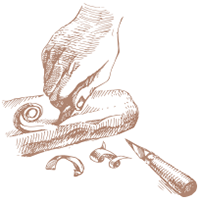 Craftmanship
As testimony to a legendary art, Promemoria pieces represent the highest expression of the purest Italian excellence. Craftsmen through ancient techniques and fine materials create an extraordinary symphony of traditions.