Bilou Bilou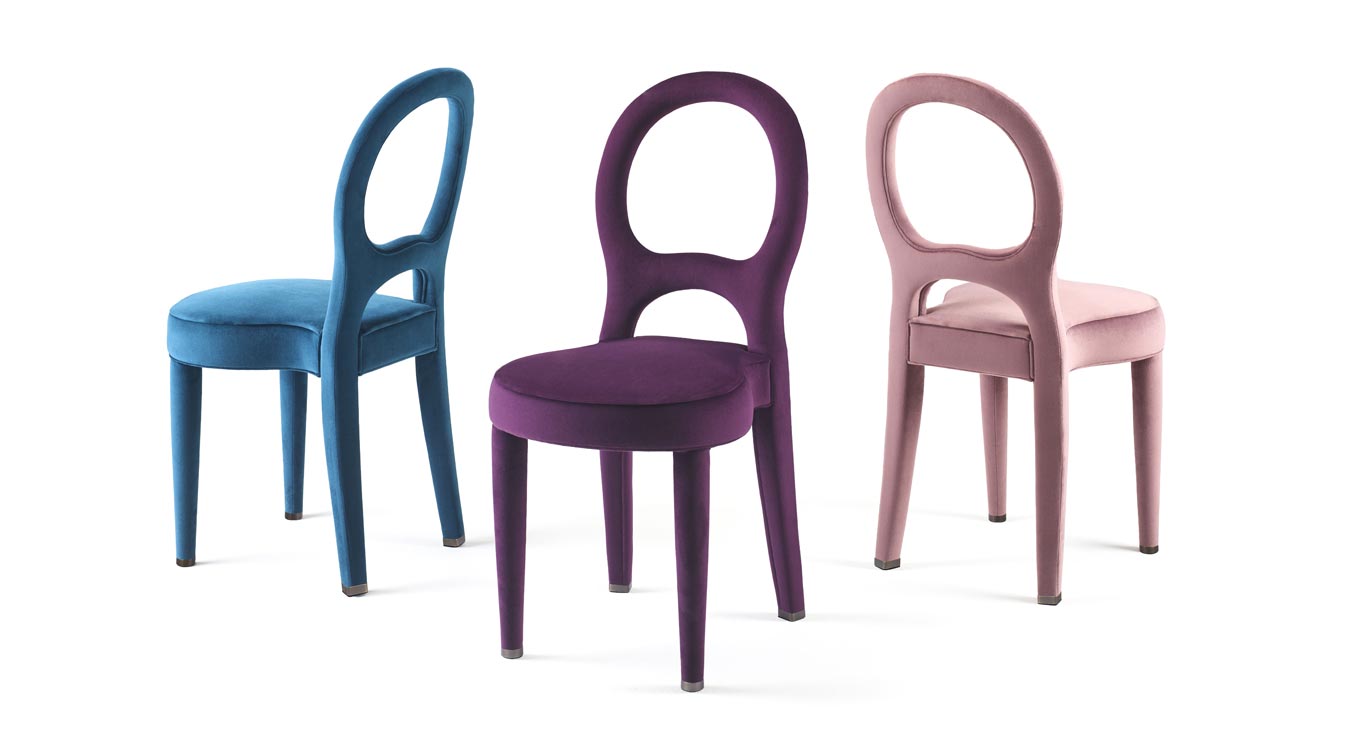 "The Chair" with a capital C
Bilou Bilou is a dining chair created in 1999 by Romeo Sozzi.
Playing with solids and voids, Bilou Bilou dresses its structure with elastic velvet; a material created specifically to cover the chair soft shapes like a glove, without smudges. Bilou Bilou is produced in two sizes: standard and large.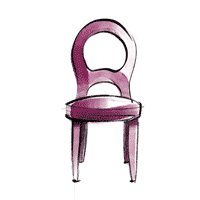 Product Details
MILANO 2023
Magica Alchimia
Promemoria presents Bilou Bilou Alchimia in Milano 2023 collection. The matching of two different colors creates an alchemical bond that emphasizes the design.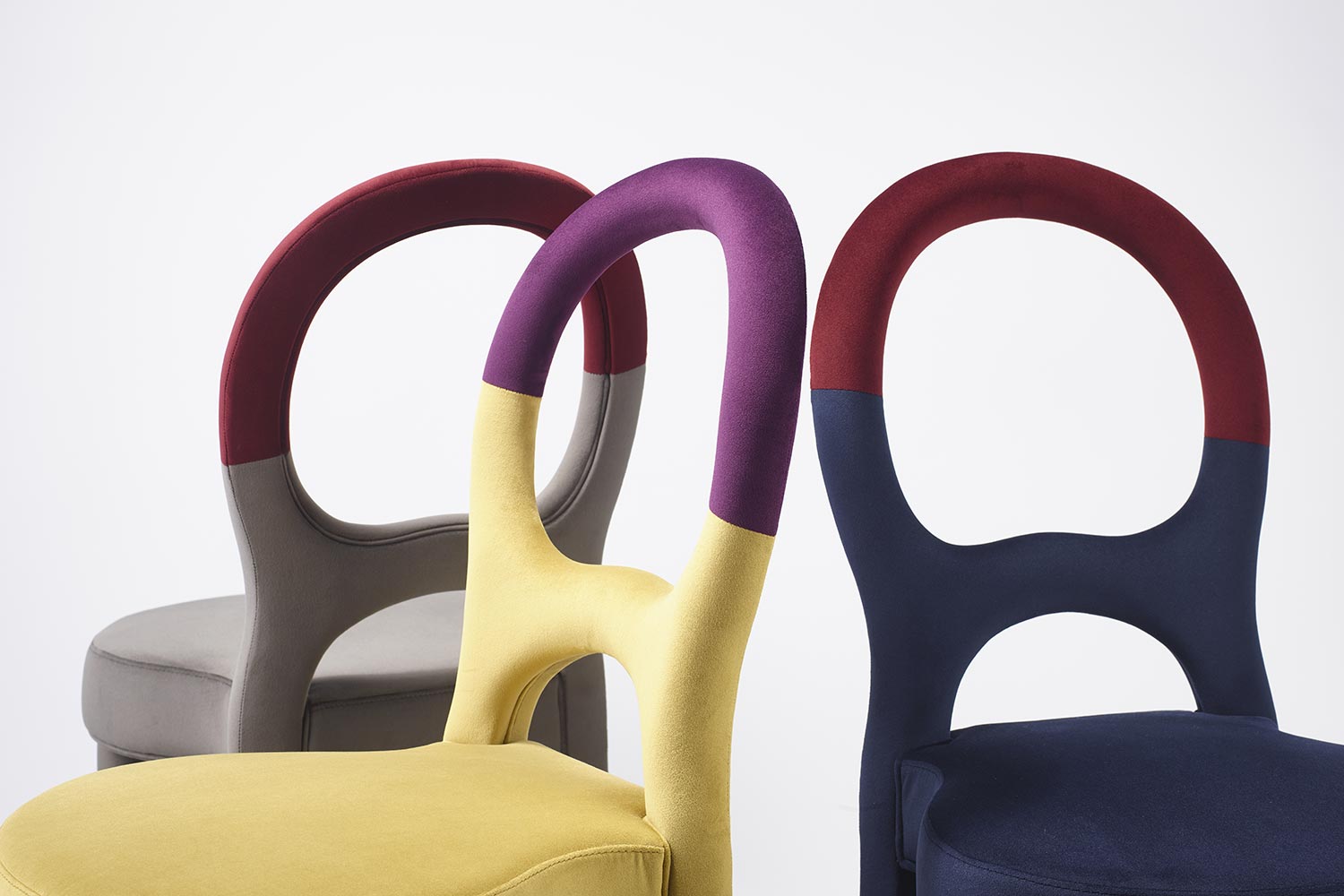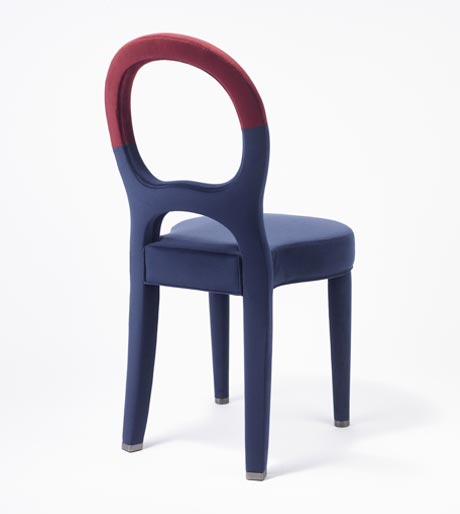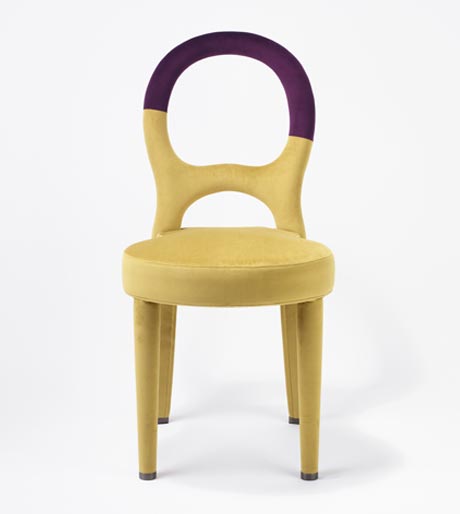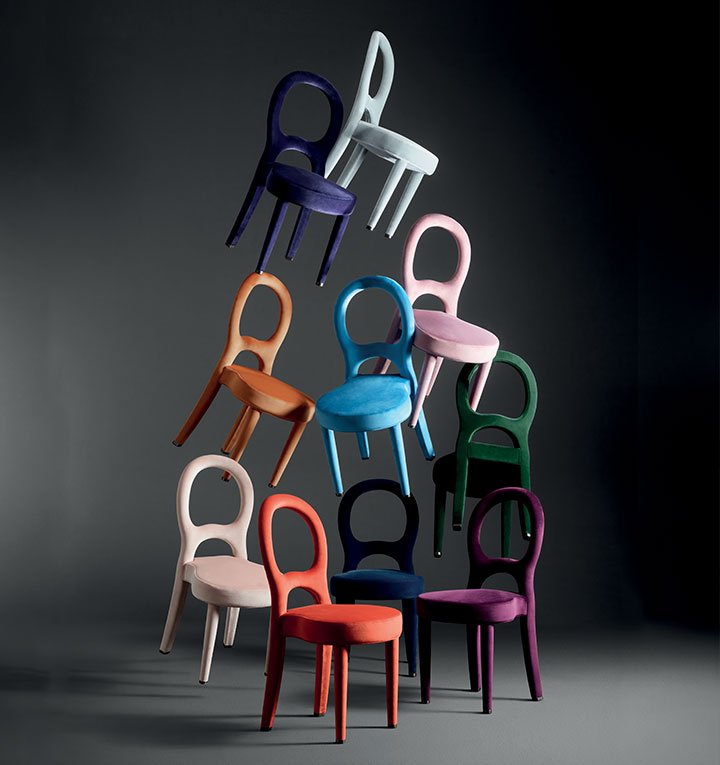 Nomen Omen
Insolent by nature, hilarious in the name, Bilou Bilou also claims a talisman status.
But where does the name Bilou Bilou come from? Nowhere, from a nonsense pronounced as a joke. Pure carefree fantasy.
It is often laughing that Romeo Sozzi and his collaborators point out things.
But where does the name Bilou Bilou come from? Nowhere, from a nonsense pronounced as a joke. Pure carefree fantasy.
Please, have a seat
In the beginning it was Thonet No.14. The most-sold and used chair in the world, produced so far in more than 60 million copies. Pure product of the industrial revolution, universal and prototypical in every respect, the Thonet cafè chair is above all a model chair, adaptable to any situation.
Romeo Sozzi does not hide it, the dining chair Bilou Bilou is just his personal interpretation of the cafè Thonet chair.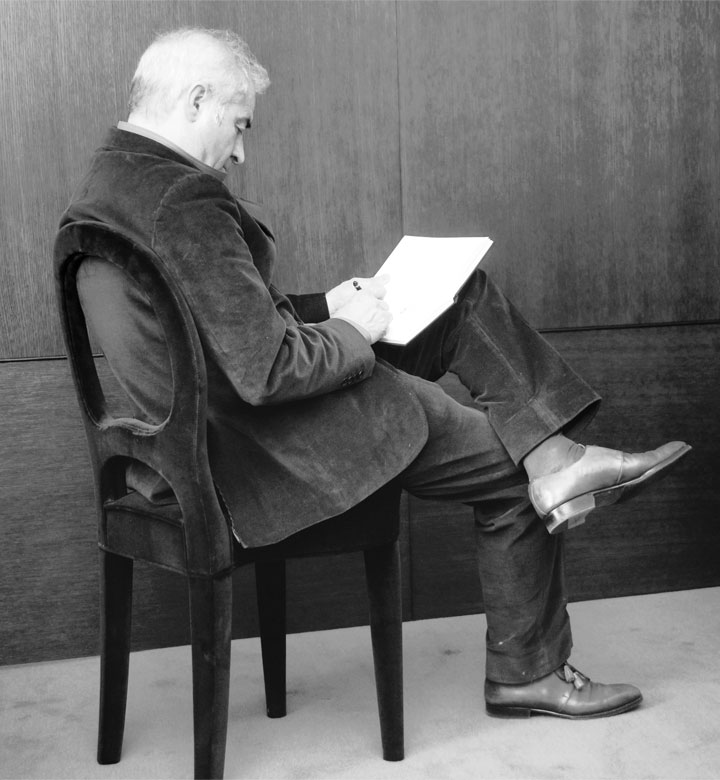 Bilou Bilou, un état de siège parisien
As only the best muses can do, Bilou Bilou has entered the hearts and minds of artists and collectors as an object of worship and veneration. For this reason, since 2015, Promemoria has included in its collection new interpretations of the Bilou Bilou chair, by renowned architects and designers from all over the world.
The wide variety of designs and finishes proposed demonstrates the high level of creativity and expertise of all the international professionals involved in the project and, last but not least, the versatility of Bilou Bilou, a chair with a strong and original shape yet able to take on thousands of different souls.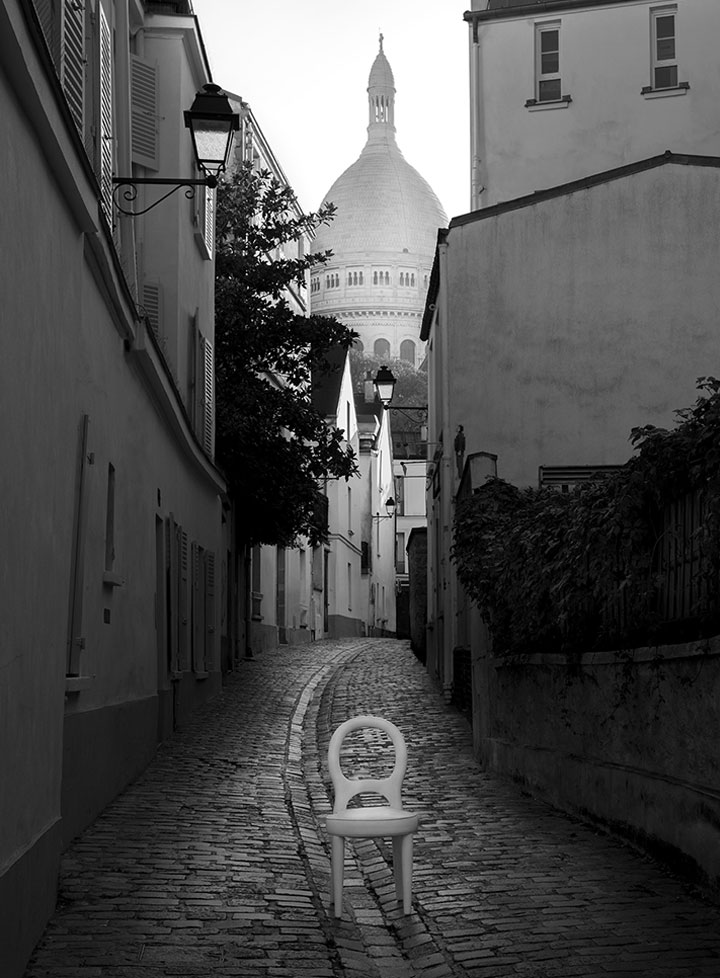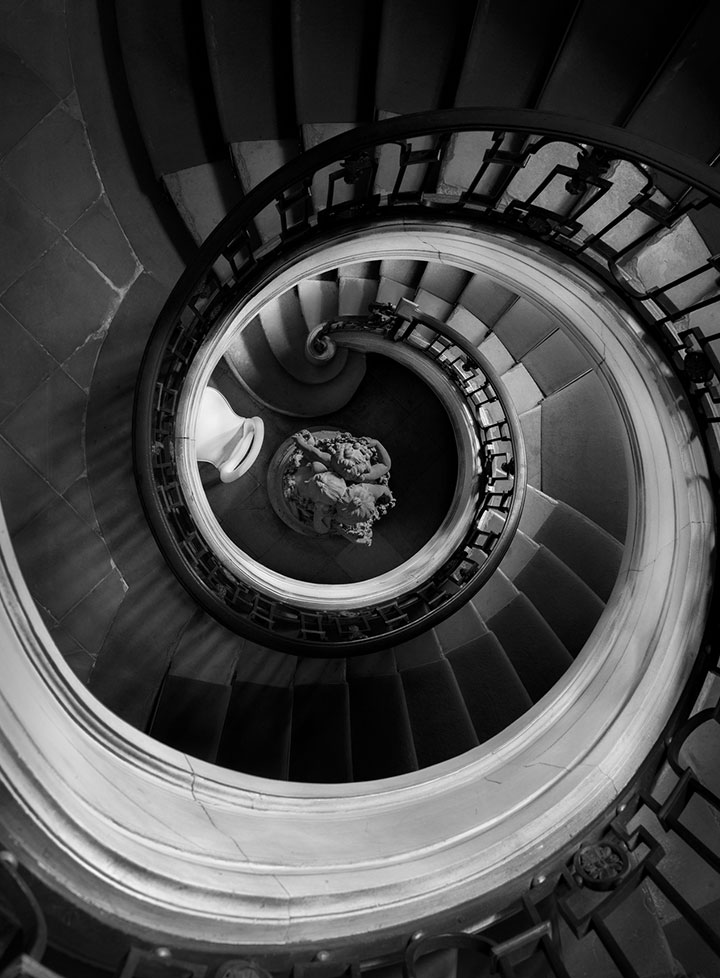 Special Edition
The artists involved in Los Angeles in 2015 were:
Joan Behnke, Antonino Buzzetta, Timothy Corrigan, Cliff Fong, Adam Hunter, Mary McDonald, Amanda Nisbet and David Phoenix.
New York artists who reinterpreted Bilou Bilou were:
Geoffrey Bradfield, Magness Design, Patrick Dragonette, Penny Drue Baird of Dessins, DHD Architecture + Design, Inson Dubois Wood, Lori Margolis, Bradley Theodore and Iris Dankner.
In 2015 artists involved in Russia were:
Alexander Glikman, Maxim Languev, Alexandra Vertinskaya, Catherine Levallois, Dima Loginoff, Maria Nevskaya and Tatiana Mironova.
In 2016 in London Bilou Bilou was reinterpreted by:
Alexander Purcell Rodrigues, Ashley Hicks, Mark Lee, Martin Waller, Steven Payne, Weeks & Cowling.
Finally, in 2018, artists involved in Paris were:
Alexandra de Garidel, Bruno Borrione & Astrid Dieterlen, Elliott Barnes, Isabelle Stanislas, Pierre Yves Rochon, Patrick Gilles & Dorothée Boissier, Stephanie Coutas, Sybille de Margerie.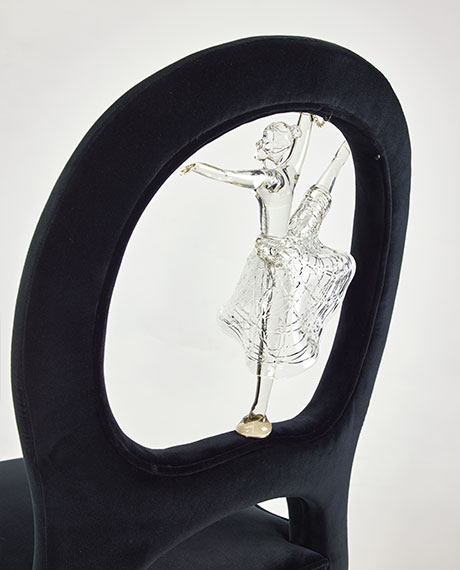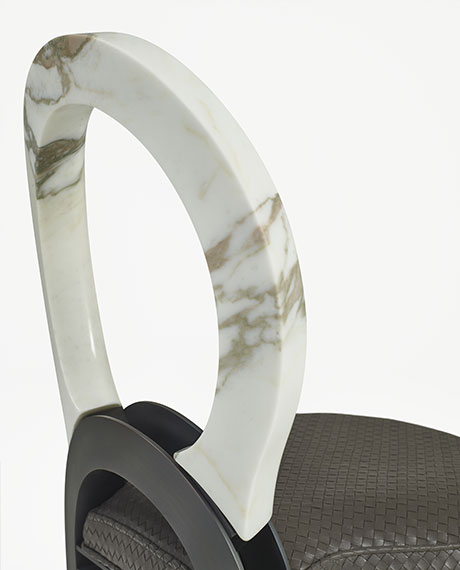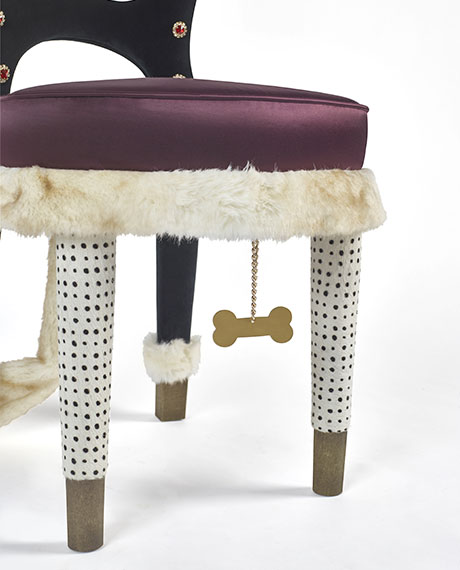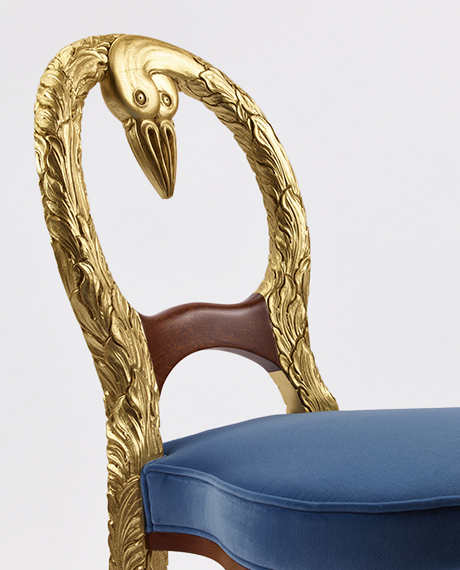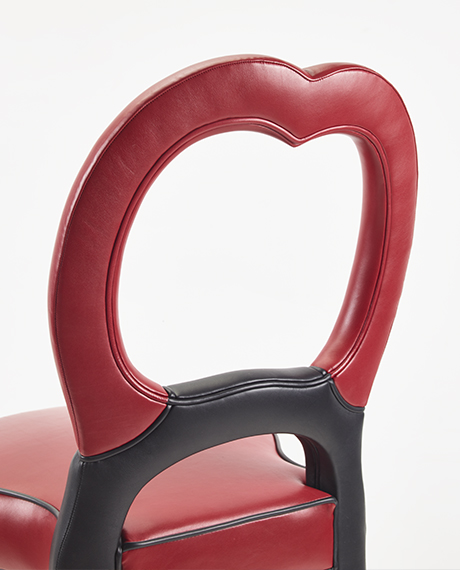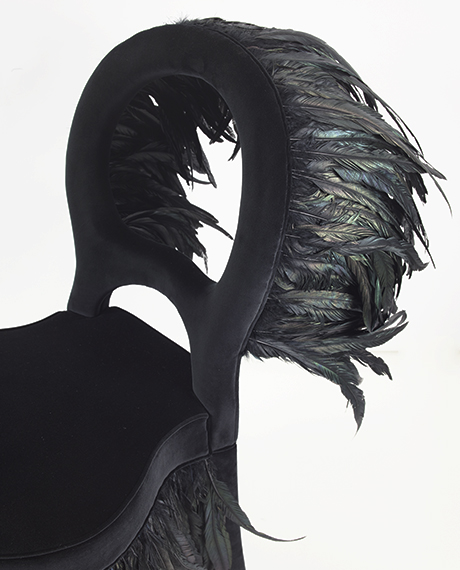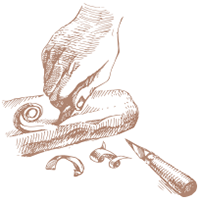 Craftmanship
As testimony to a legendary art, Promemoria pieces represent the highest expression of the purest Italian excellence. Craftsmen through ancient techniques and fine materials create an extraordinary symphony of traditions.