Gertrude

Comfort & Relax
Gertrude is a pouf container with ebony structure and seat in capitonné fabric.
Created in 2015 within the "Lake Tales" collection, it takes its name from the famous nun of Manzoni's The Betrothed novel.
A matching armchair is also part of the Gertrude family.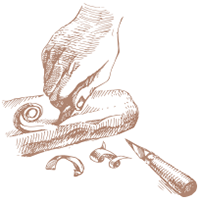 Craftmanship
As testimony to a legendary art, Promemoria pieces represent the highest expression of the purest Italian excellence. Craftsmen through ancient techniques and fine materials create an extraordinary symphony of traditions.
Products of the collection