Nightwood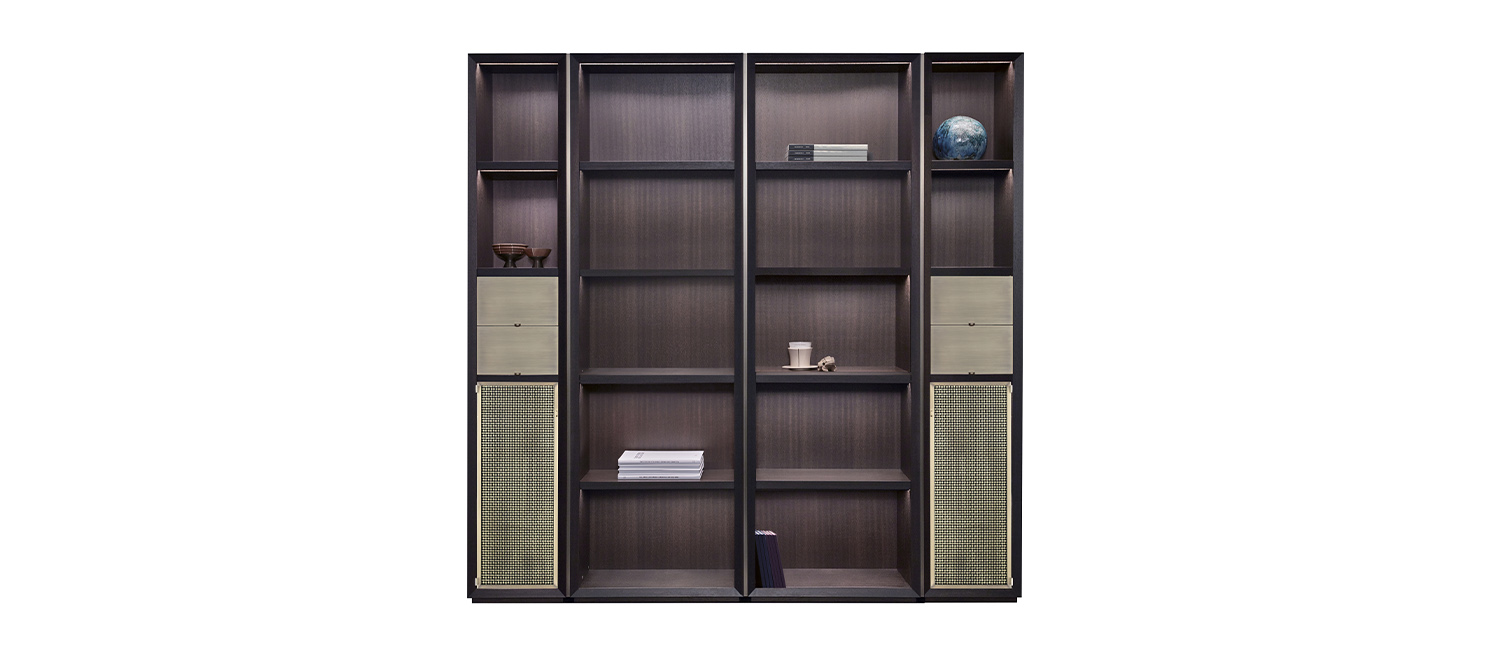 A tribute to twilight atmospheres
Nightwood is a modular bookcase designed by Davide Sozzi in 2016. Born with the "Night Tales" collection, a tribute by Promemoria to twilight atmospheres, Nightwood is an essential aesthetic bookcase, suitable for a more modern taste of the living room.
Nightwood has a mahogany structure with bronze spacers, fabric or leather niches with bronze profiles. It is completed by a LED lighting system.
Night tales and twilight atmospheres
Bronze illuminates the night; wood binds to the darkness, becoming a solid shade.
Nightwood is a wood at night, a dark place where to lose the sense of reality, through intricate plots of stories and precious materials that rest together in the bookcase.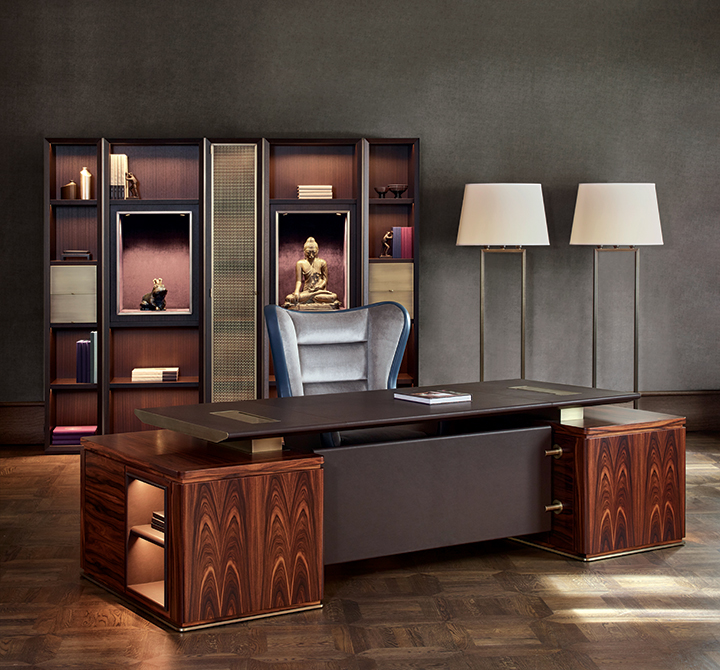 A versatile bookcase
Nightwood's winning feature is its extreme versatility.
The bookcase is in fact composed of two modules of different sizes, which can be arranged in different compositional schemes, alternating with exhibition spaces and bronze spacers.
Nightwood is also customizable with drawer modules, bronze handles and with niches and bronze doors with bronze grilles.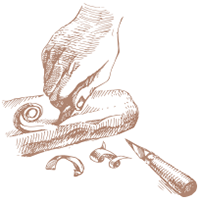 Craftmanship
As testimony to a legendary art, Promemoria pieces represent the highest expression of the purest Italian excellence. Craftsmen through ancient techniques and fine materials create an extraordinary symphony of traditions.
Products of the collection