Au Bout de la Nuit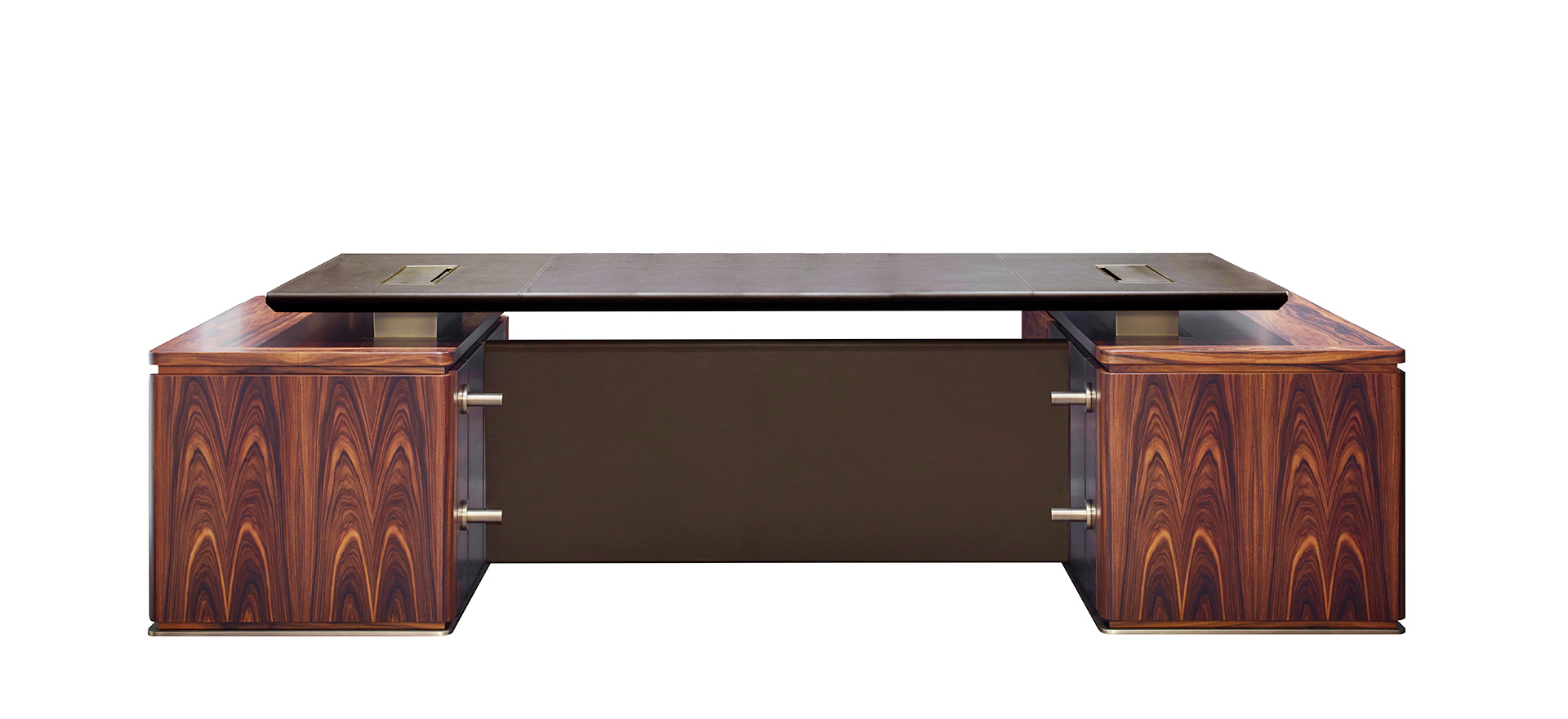 Like a true game of revealed secrets.
The writing desk, available in different essences, has the base and details in bronze. It is available in two models: structure and drawers in wood with top, modesty panel and compartments in leather; structure, top modesty panel and compartments in wood, drawers fronts in leather.
The chest of drawers has a recessed handles with placemats and pencil holders in leather. Au Bout de la Nuit has on the top a predisposition for electrical outlets.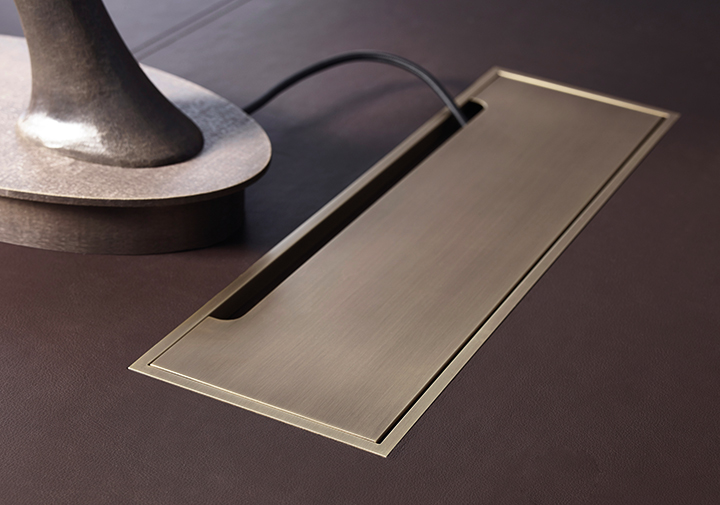 A well-equipped writing desk
Au Bout de la Nuit writing desk is a sumptuous vision of wood, bronze and leather. A real treasure chest of elements that are hidden from view and then gradually let themselves be admired.
It is not only the preciousness of the finishes to be noticed: Au Bout de la Nuit has important dimensions and is designed to accommodate tech objects, satisfying new work needs.
A fusion of elegance of materials and practicality.
A curvy beauty
The night is the other half of the day. With its fascinating crepuscular suggestions that hide the superfluous to reveal only the essential, the darkness has inspired Au Bout de la Nuit.
It is a game of unveiling and a succession of details, which unfolds in the dark hours, and then shines as high as the sun at the end of the night.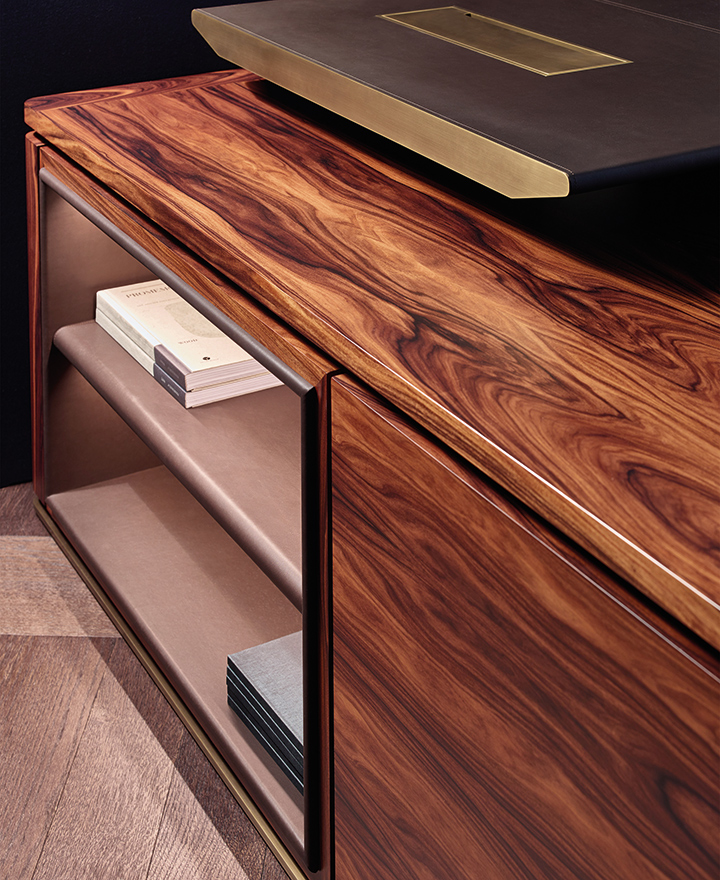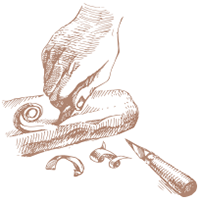 Craftmanship
As testimony to a legendary art, Promemoria pieces represent the highest expression of the purest Italian excellence. Craftsmen through ancient techniques and fine materials create an extraordinary symphony of traditions.
Products of the collection