Bombay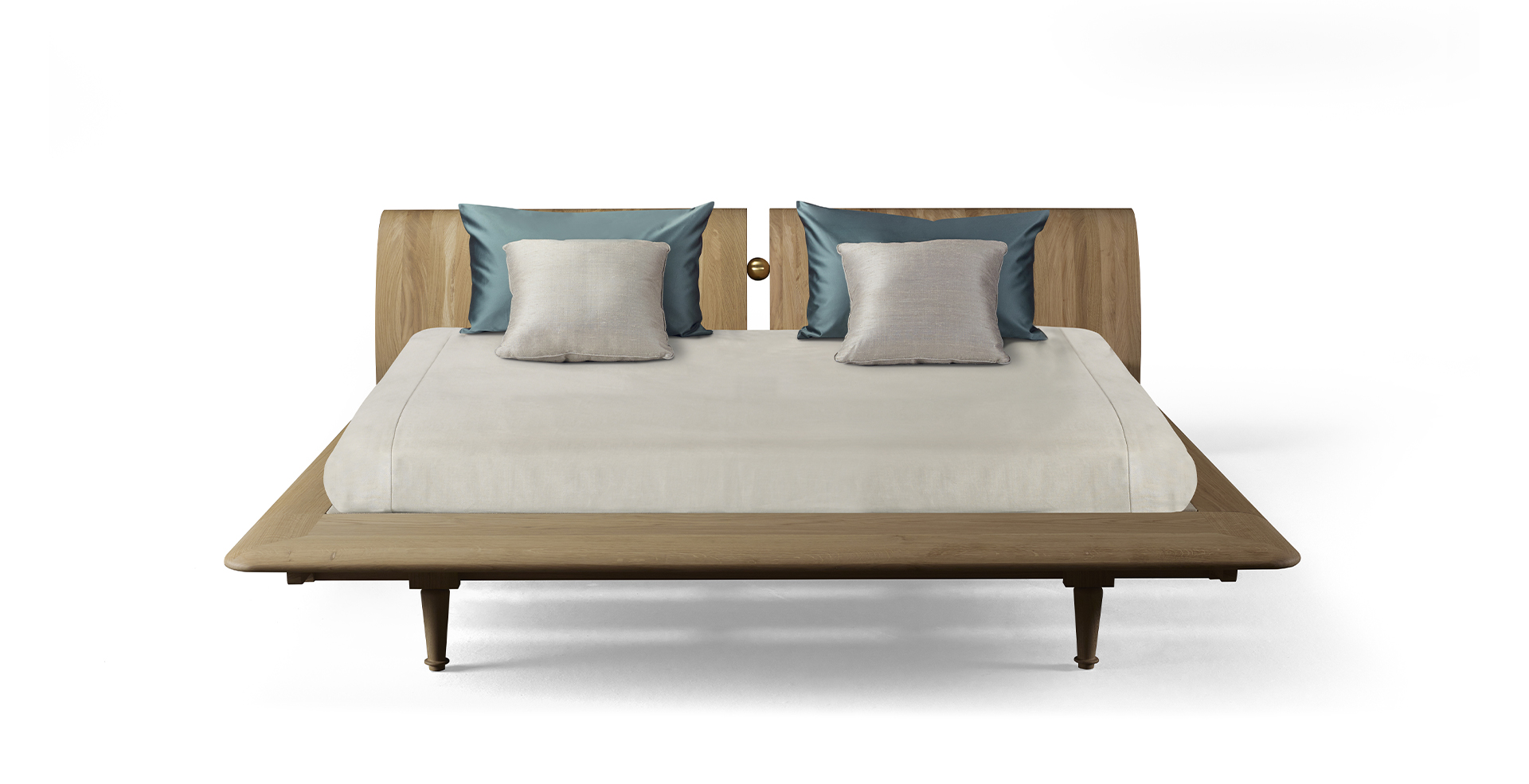 Solid harmonies
The monolithic effect of the Bombay bed is the result of a painstaking research into the selection of solid wood blocks and of the expertise of our master cabinetmakers in flawlessly complementing one unit to the other.
Bombay is completely in solid natural oak with wooden slats of the bed surface covered in linen.
Between the two heads, there is a connection sphere in polished brass. The footboard serves as a bench.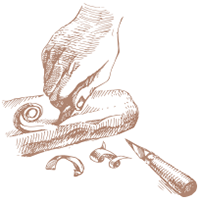 Craftmanship
As testimony to a legendary art, Promemoria pieces represent the highest expression of the purest Italian excellence. Craftsmen through ancient techniques and fine materials create an extraordinary symphony of traditions.
Products of the collection