Amarcord Sahel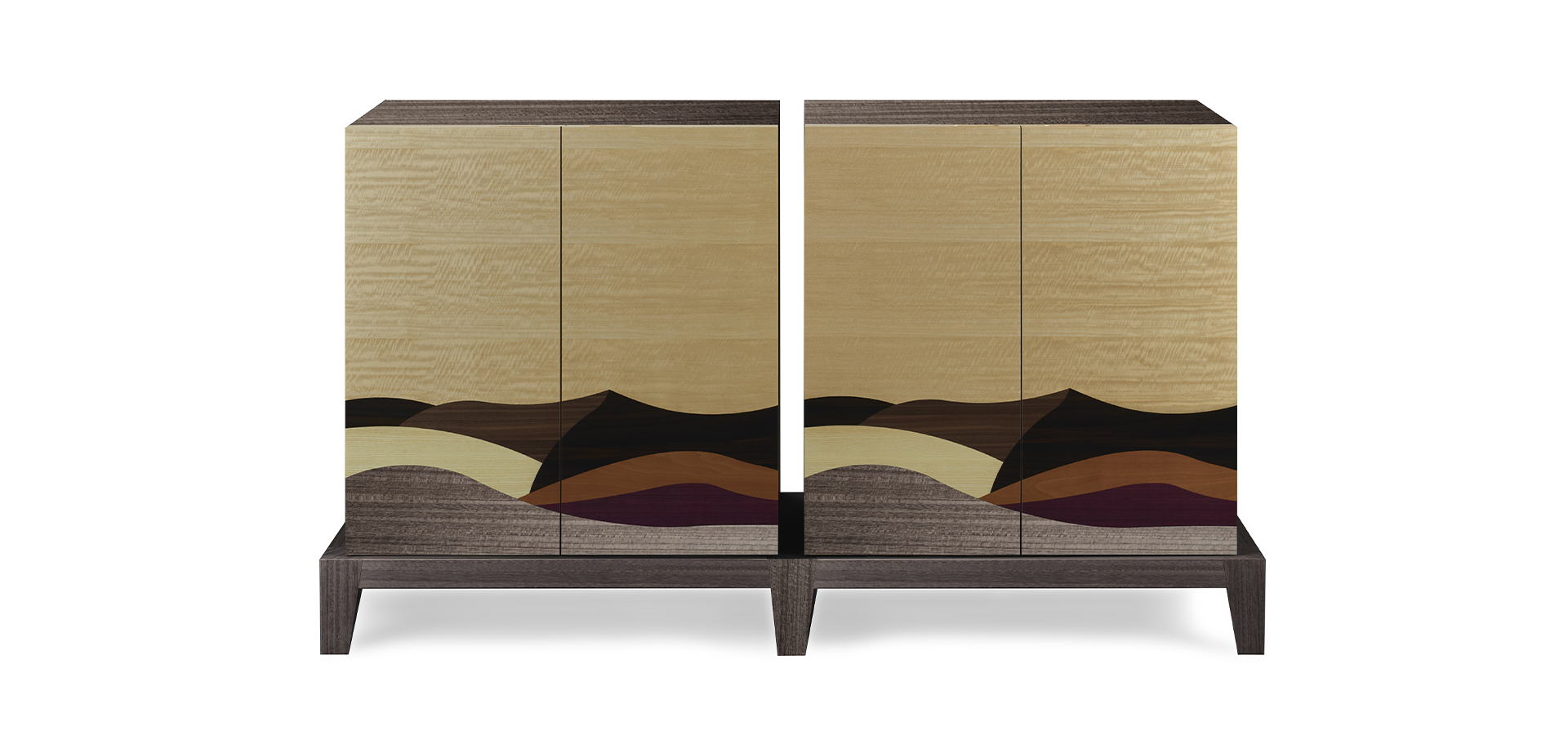 Amarcord is a modular cabinet originally designed by Romeo Sozzi in 1997 and that returns with a new look to enrich the new 2022 collection.
Tradition, passion, expertise and innovation blend perfectly in the sinuosity of the dune that make up the Sahel inlay, symbol of the new desert-themed story told by Promemoria.
African frisé matte walnut, ebony, walnut, ash, pear, gray lime wood, with a touch of natural amaranth: the softness of the dunes inlaid by our expert craftsmen and the materiality of the different wood essences take us to an exotic, magical place, on a fantastic journey that evokes pleasant memories amidst plays of light and shadow.
Amarcord Sahel is accessorized with a drawer with a lid with leather placemats, which can easily serve as a convenient support surface when needed.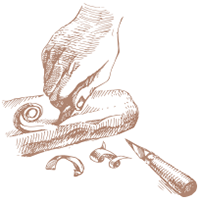 Craftmanship
As testimony to a legendary art, Promemoria pieces represent the highest expression of the purest Italian excellence. Craftsmen through ancient techniques and fine materials create an extraordinary symphony of traditions.
Products of the collection