Wanda 2022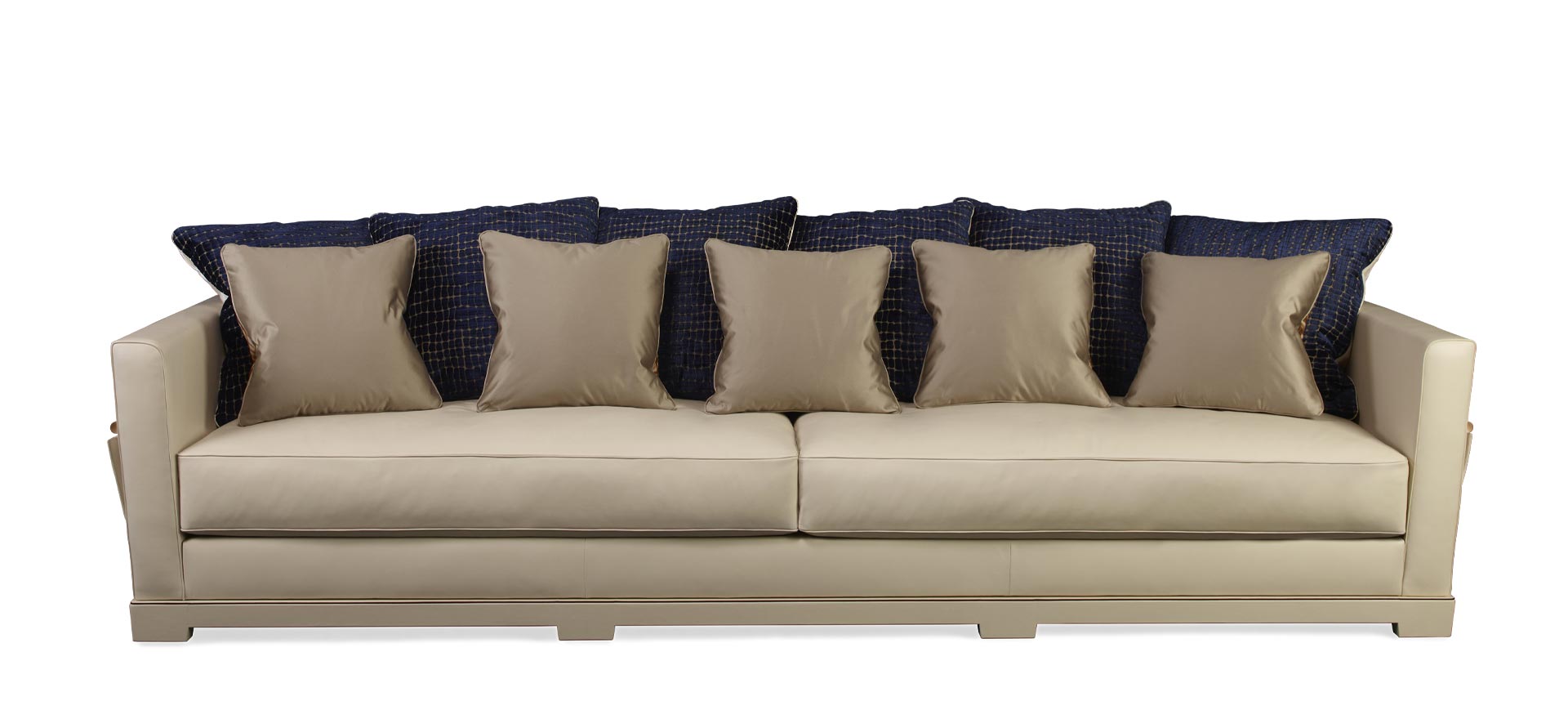 A real must-have in our collections, the iconic Wanda sofa, born in 1993, in 2022 changes its look in total cuir. It's a symbol of coziness, of growth and respect for materials: in all these years the piece has been updated and carefully improved each and every time.
The Wanda 2022 sofa is further embellished by the possibility of applying one or two leather pockets with solid wood of beechwood shaft, made to preserve the natural characteristics of the wood, and two medium smooth bronze plaques.
This innovative combination of materials, further enriched by cushions with springs padding and a removable cover, provides the sofa with vibrant and dynamical reflections.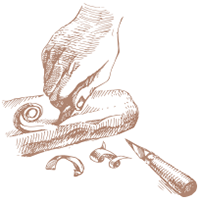 Craftmanship
As testimony to a legendary art, Promemoria pieces represent the highest expression of the purest Italian excellence. Craftsmen through ancient techniques and fine materials create an extraordinary symphony of traditions.
Products of the collection