Twiga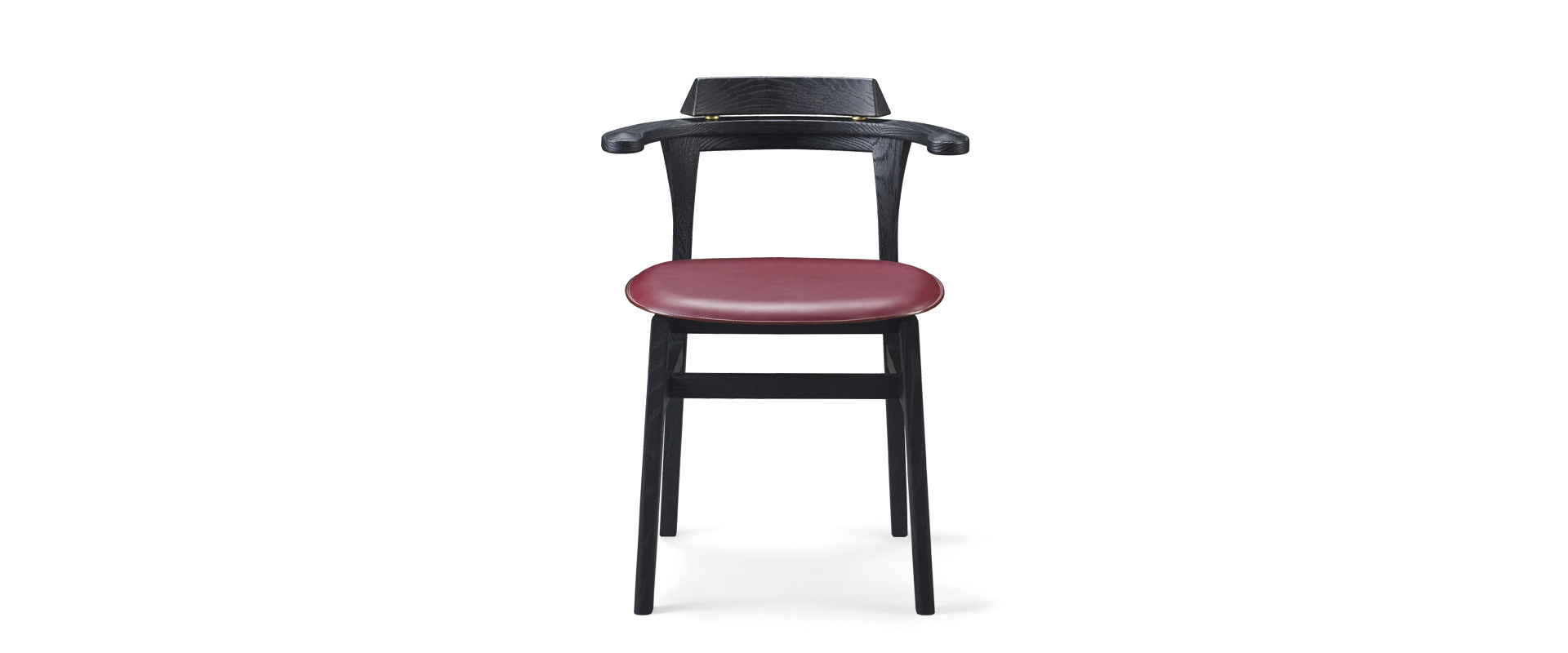 For this new chair with armrests Promemoria chose the name Twiga which means giraffe in Swahili language. The structure is in natural or black sandblasted solid oak. The sandblasting is a process in which the solid wood is subjected to a high-pressure jetstream of sand, which emphasize the woodgrain. The back legs are made from a single block of wood and they connect to the armrest element creating a helicoidal form, creating a torsion effect of the solid wood.
The chair has been carefully studied in order to have a barycentre in perfect balance and to give, in this way, the possibility to hang the chair to the top of every table due to the perfect shape of the armrests. This characteristic makes the seat a great example of functionality and practicality. The seat is in leather, available in its different colors, with hand-stitched.
Available with oval bronze inserts on the armrest.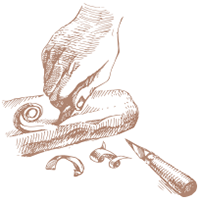 Craftmanship
As testimony to a legendary art, Promemoria pieces represent the highest expression of the purest Italian excellence. Craftsmen through ancient techniques and fine materials create an extraordinary symphony of traditions.
Products of the collection