Orlando Furioso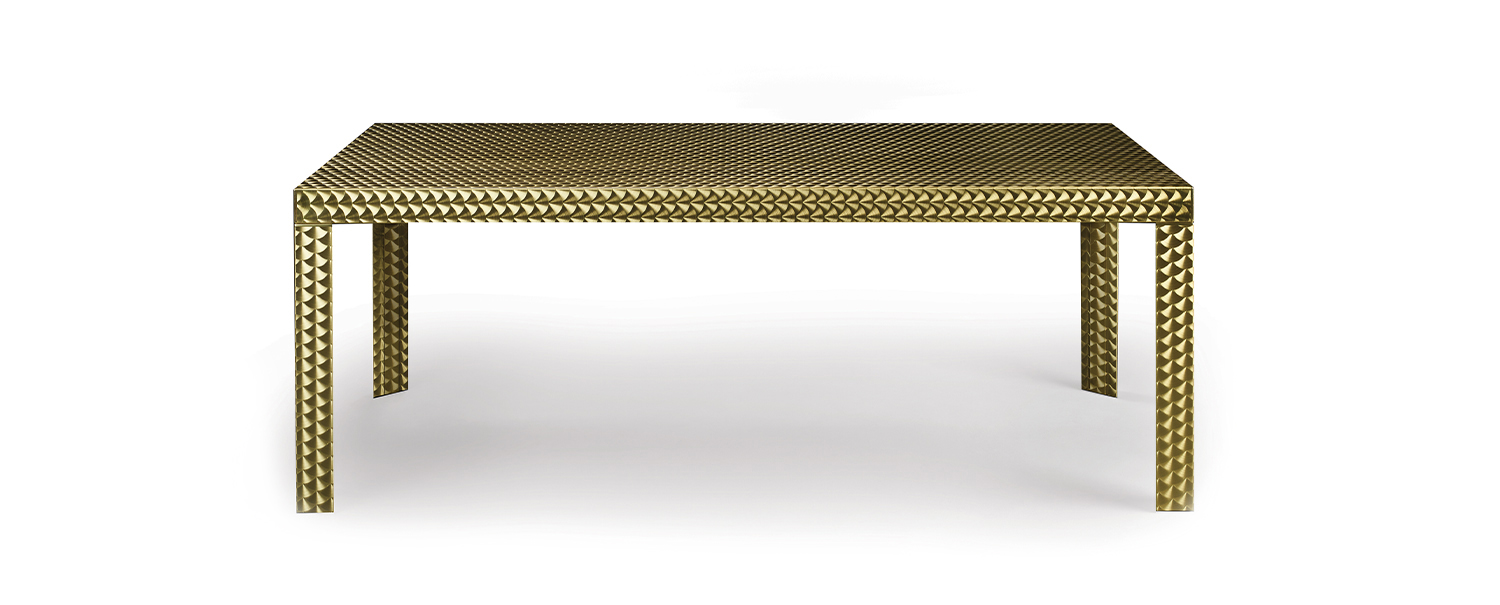 Its name evokes audacity and fantasy.
The table by designer James D'Auria for Promemoria has been created with the desire to give new life to the Parsons table, designed in Paris in the 1930s by the visionary genius of Jean Michel Frank, the designer whose style was so essential that it was defined as a "luxury of the mind". Frank's table was stainless steel, while for Orlando Furioso, Romeo Sozzi and Promemoria choose brass, as it provides a warmer light.
As it is ductile and versatile. It lends itself to mechanical processing such as engine turning, which requires great craftsmanship. The result is a texture of rotating golden semicircles engraved in the table's precious finish - almost a shining armour, making the furniture a hero of the home. The combination of simple geometric shapes and the sumptuous and vibrant brass create an unexpected hybrid that combines modernism and Art Deco. Minimalism and maximalism coexist.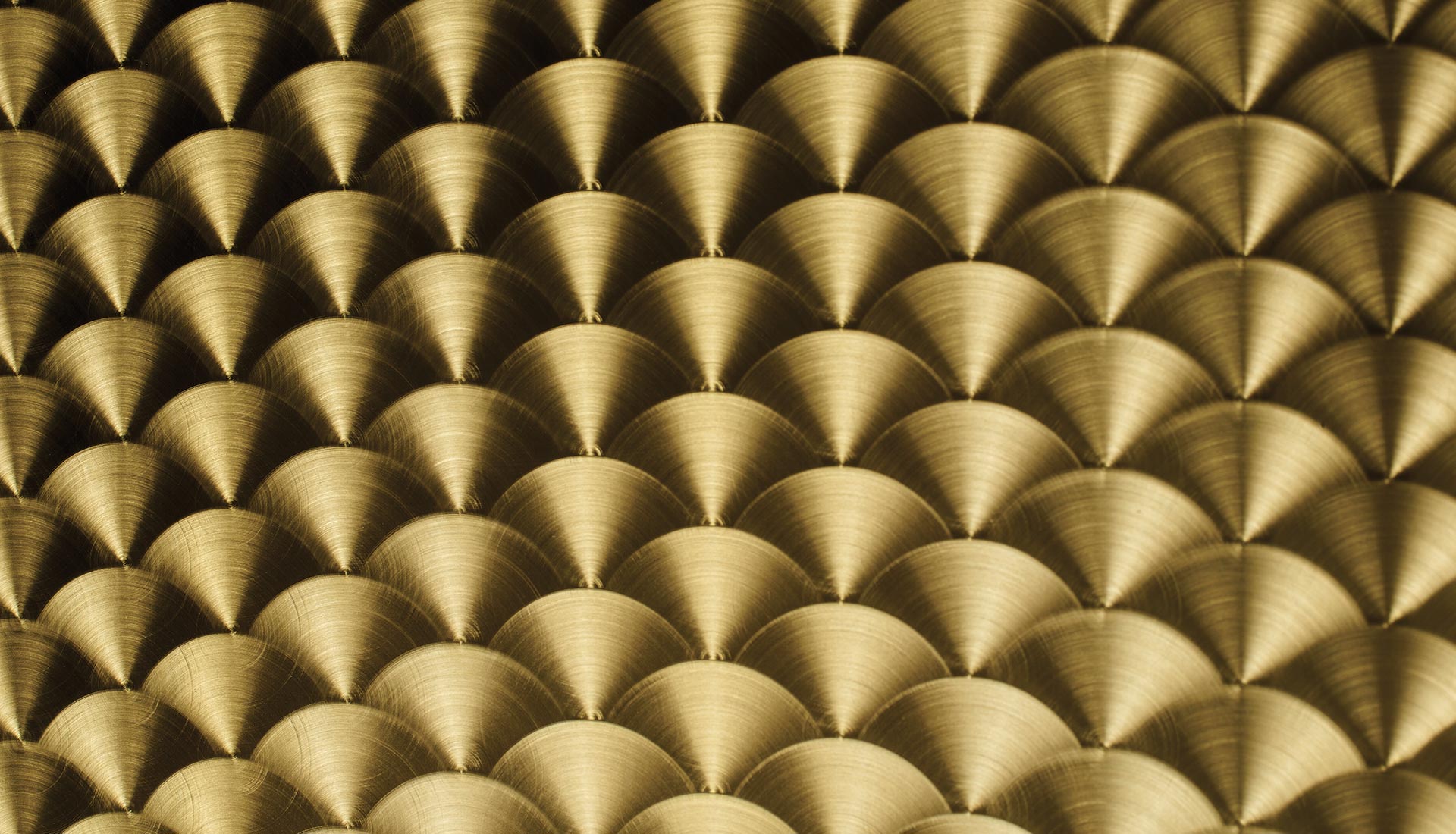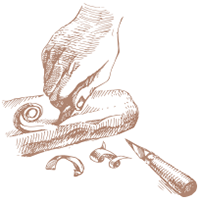 Craftmanship
As testimony to a legendary art, Promemoria pieces represent the highest expression of the purest Italian excellence. Craftsmen through ancient techniques and fine materials create an extraordinary symphony of traditions.
Products of the collection