Juncus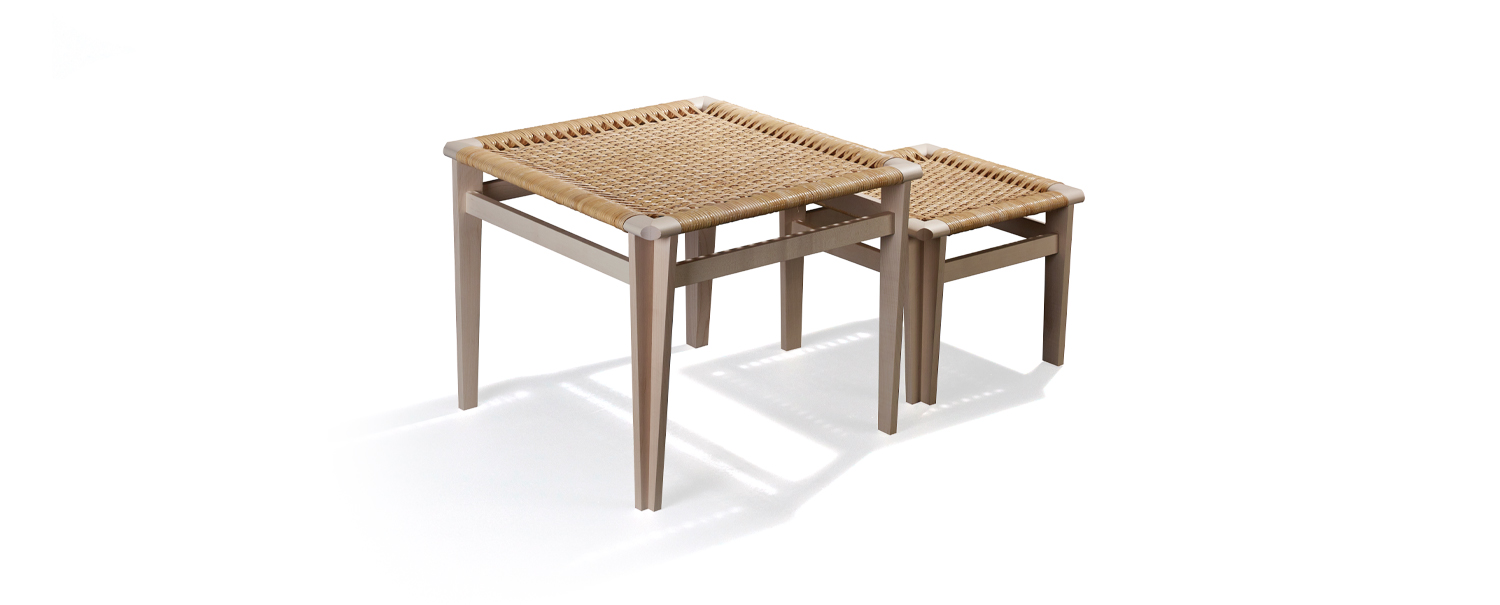 One on top of the other. One inside the other, one under the other.
This is the spatial and symbolic connection between the two overlapping small tables that create Juncus - another of Promemoria's alchemical allusion.
Lightweight, easily movable, multifunctional (they can be used indifferently as tabletops, service tops or seats), the two small tables discreetly and elegantly embody that hybridism and synthesis of opposites (high and low, fixed and mobile...) intrinsic to every alchemical phase. Both square, they are supported by four polished maple uprights which support the perimeter structure that frames the skilfully hand-woven reed bark. Conjunction (a key word in the alchemical language) is the expressive feature of these two small tables: joined to each other by a resemblance relationship (or progeny), they are conjunctions between maple and reed, which unite the intertwining reed bark strips that fix the mutable and yielding.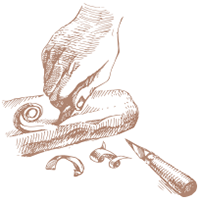 Craftmanship
As testimony to a legendary art, Promemoria pieces represent the highest expression of the purest Italian excellence. Craftsmen through ancient techniques and fine materials create an extraordinary symphony of traditions.
Products of the collection