Ecate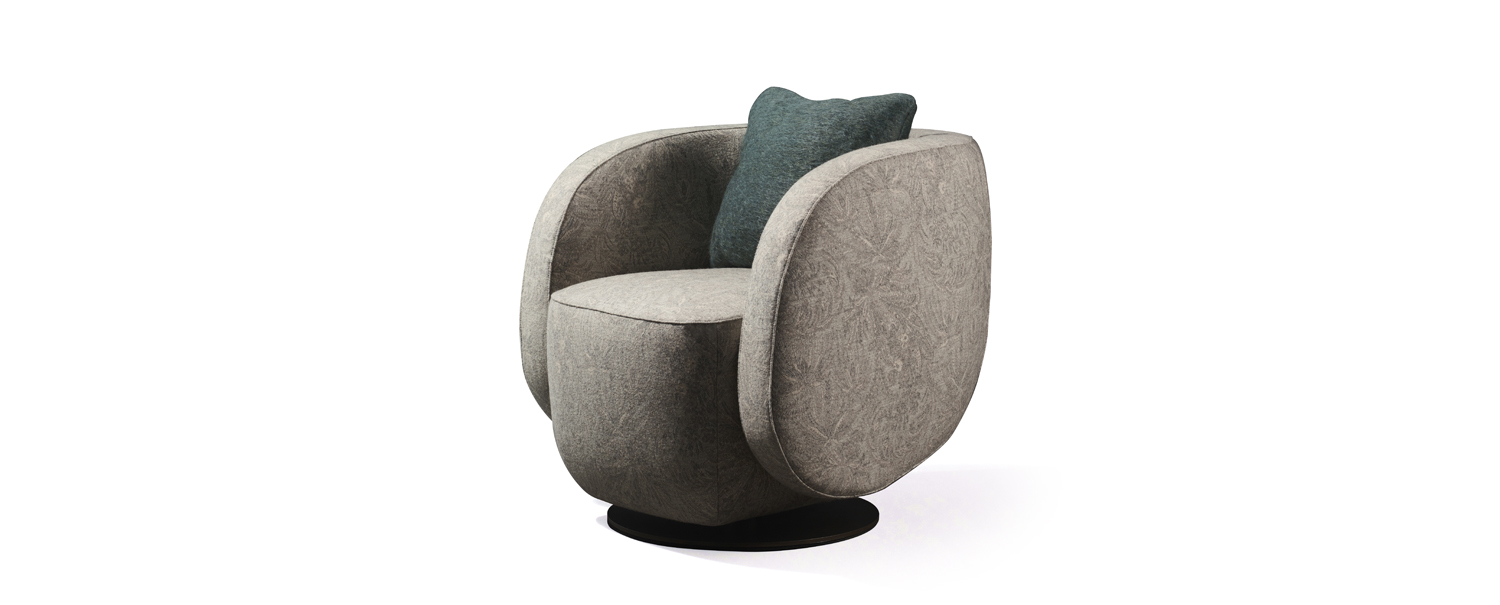 Enveloping and comfortable, it resembles a capsule, an alcove, or a satellite.
Hinged on an axis resting on a metal base, it can rotate 360°, automatically returning to its starting point. Pivoting, swivelling and dynamic, Ecate allows the body of those seated to move through space and change observation point, whilst standing still. A "moving furniture", so as to say, which at least partially contradicts that immobility to which domestic furniture is paradoxically and inevitably confined.
The name comes from Hecate, an intrinsically ambivalent and polymorphous deity worshipped in ancient Athens as a goddess of magic and crossroads. The armchair crosses and overlaps stasis with movement, providing relaxation, comfort and softness.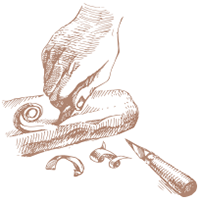 Craftmanship
As testimony to a legendary art, Promemoria pieces represent the highest expression of the purest Italian excellence. Craftsmen through ancient techniques and fine materials create an extraordinary symphony of traditions.
Products of the collection